Thursday, January 12th, 2012
Hey everyone, it's a blog entry! Remember when we used to do this every two weeks or so? Now we're looking at a two year gap. It's simply awful, but now we're back. Yay!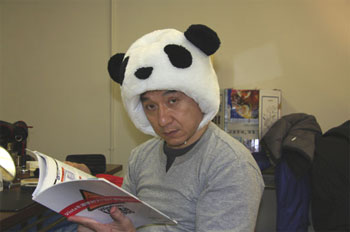 "Do I look like I care about your stupid blog?
When Jackie reads, nothing else matters!"
Since I haven't done this in a while, this will be a big blog entry with highlights of what's coming up on the site, plus some "how did we end up here" navel-gazing. Since self-reflection is undoubtedly tiresome, the promises and other highlights come first. Even better, it'll happen in bullet points. If I could draw up an infographic, I would.