August 7th, 2008
I was going to do a post about watching my first TVB series in many, many years but, for once, I thought I'd be timely and share a few thoughts on THE MUMMY: TOMB OF THE DRAGON EMPEROR.
THE MUMMY: TOMB OF THE DRAGON EMPEROR
Official Site: http://www.themummy.com/
Director: Rob Cohen
Cast: Brendan Fraser (Rick O'Connell), Jet Li (Emperor Han), Maria Bello (Evelyn O'Connell), Michelle Yeoh (Zi Juan), Luke Ford (Alex O'Connell), Isabella Leong (Lin), Russell Wong (General Ming), Anthony Wong Chau-Sang (General Yang)
Synopsis (from Yahoo! Movies): Explorer Rick O'Connell to combat the resurrected Han Emperor in an epic that races from the catacombs of ancient China high into the frigid Himalayas. Rick is joined in this all-new adventure by son Alex, wife Evelyn and her brother, Jonathan. And this time, the O'Connells must stop a mummy awoken from a 2,000-year-old curse who threatens to plunge the world into his merciless, unending service. Doomed by a double-crossing sorceress to spend eternity in suspended animation, China's ruthless Dragon Emperor and his 10,000 warriors have laid forgotten for eons, entombed in clay as a vast, silent terra cotta army. But when dashing adventurer Alex O'Connell is tricked into awakening the ruler from eternal slumber, the reckless young archaeologist must seek the help of the only people who know more than he does about taking down the undead: his parents. As the monarch roars back to life, our heroes find his quest for world domination has only intensified over the millennia. Striding the Far East with unimaginable supernatural powers, the Emperor Mummy will rouse his legion as an unstoppable, otherworldly force… unless the O'Connells can stop him first.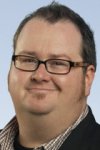 PRE-CONCEIVED NOTIONS: Due to a "life's too short" situation, I haven't seen the first two Mummy movies. I've always intended to see them as I like goofy action movies and Rachel Weisz but I've always had other things to do or other things I wanted to see. Quite simply, I just haven't gotten around to watching the movies. Case in point, in anticipation of the August 1st release of THE MUMMY: TOMB OF THE DRAGON EMPEROR, I borrowed the DVDs for THE MUMMY and THE MUMMY RETURNS from my friend Roger. However, I got caught up watching episodes of THE MOLE that I recorded while I was away in Europe. (By the way, I think Craig is the mole.) As a result, I went into THE MUMMY: TOMB OF THE DRAGON EMPEROR completely cold — I had no idea about the back story of the O'Connells or the whole Mummy saga. I'm going to the movie mostly to check out the Hollywood debut of Isabella Leong and the work of Jet Li and Michelle Yeoh. Before I went to the theatre, the movie was sitting on a 9% rating over at Rotten Tomatoes so I was not expecting much.
AFTER THE MOVIE: Unlike the majority of the critics at Rotten Tomatoes, I don't think the movie stinks. It's not as bad as the 9% rating suggests but I wouldn't go much higher than 49%. It's a pleasant diversion that's definitely not worth theatre money or even new release video rental money. It's the type of movie you wait to watch on TV or save for when you need a movie to complete a "four for $10″ bundle deal at the video store. The action scenes are competent but uninspired and the comedy reminded me of some of the slapstick and wordplay that Jack Tripper did on THREE'S COMPANY — good for a small chuckle or slight smile but not much more.
MORE THOUGHTS: Before I get to my thoughts on Isabella Leong's performance, I have to say that the one thing that really bothered me about the film was its depiction of 1940s Shanghai. I think the glamorous Shanghai shown in the movie died around 1937 after the Battle of Shanghai between the Japanese and the Kuomintang. If I recall my Chinese history correctly, by the 1940s, ballrooms and nightclubs were turned into places where people were being interrogated, tortured and killed. I don't mean to be a Debbie Downer, I'm just saying that if you know your Chinese history, this is something that might stick in your craw during the movie — that and the notion of Brendan Fraser and Maria Bello being old enough to have a son that looks like Luke Ford.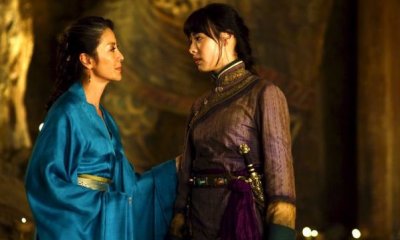 Now, for the centrepiece of today's post, how did Isabella Leong fare in her Hollywood debut? As a fan of HK entertainment, I always hope that an entertainment circle talent makes it big in Hollywood because, in a rising tide floats all boats sort of way, it invariably brings attention and exposure back to the HK entertainment industry. Therefore, it saddens me to say that Isabella Leong's performance in THE MUMMY: TOMB OF THE DRAGON EMPEROR was unimpressive and, barring a huge stroke of fortune or favour, it's unlikely she'll develop a solid Hollywood career.
To make any sort of splash in Hollywood, a "foreign" actress has to give an outstanding performance that makes people run to their computers, go to IMDB or Google, and look up every thing they can find about her. I think this happened with Michelle Yeoh when POLICE STORY 3: SUPERCOP was released in North America and certainly when TOMORROW NEVER DIES came out. It definitely happened with Zhang Ziyi after CROUCHING TIGER HIDDEN DRAGON and, to a lesser extent, with Shu Qi and THE TRANSPORTER. The only thing that is distinctive about Isabella Leong's work in THE MUMMY: TOMB OF THE DRAGON EMPEROR is that it is distinctly unremarkable. I don't think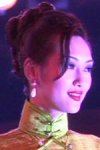 too many people will be doing computer searches trying to find out who played "Michelle Yeoh's daughter". In fact, if there was a bookie who took action on this sort of thing, I'd bet that Jessey Meng (the actress who plays the dedicated girlfriend of Anthony Wong Chau-Sang's General Yang) gets more Google/IMDB hits out of this movie than Isabella Leong.
I think the movie highlights the major flaw in Isabella Leong's game: she has low screen charisma. She doesn't have that intangible quality that makes viewers sit back and take notice. Her lack of screen magnetism is something I sensed in ISABELLA and I don't think it improved with SPIDER LILIES even though a lesbian tattoo artist should have been a charismatic, attention-grabbing role. When she popped up for her cameo in SIMPLY ACTORS, it took me a couple of seconds to recognize her. It's still early in her career but, if this was an election, the NBC News Decision Desk would be getting ready to declare that Isabella Leong has no screen presence.
With the exception of THE EYE 10 and MISSING, I believe I've seen all of Isabella Leong's work and I can't think of an instance where her screen chi pierces the screen, commands your attention and demands that you fixate your eyes on her. Most great actresses have at least one of those moments during their careers. I think I can safely say that Isabella Leong hasn't had one yet. I'd be happy to be proven wrong about this so if anyone out there in HK entertainment nation can point out a moment that Isabella Leong captivates the viewer's attention, I'd love to hear about it.
MISCELLANEA:
- If you are at all familiar with some of the intense work that Anthony Wong Chau-Sang has done in HK, it's hard to accept him as a villain in THE MUMMY: TOMB OF THE DRAGON EMPEROR. Something in the way he delivers his lines in English robs him of his menace. I don't know if you'd notice it if you haven't seen his HK movies but, if you have, it's quite noticeable. When he spoke for the first time in the movie, the three Chinese guys sitting two rows behind me laughed out loud. I knew what they were feeling because I was having a flashback to Wong's goofy "all the world's a stage" bit in SIMPLY ACTORS.
- There isn't much to be said about Jet Li's performance in the movie. To say that he "mailed it in" isn't exactly accurate. I'd call it a "living off the fat of the land" situation. Over the past ten years, he's established a reputation, a brand over here in the West and THE MUMMY: TOMB OF THE DRAGON EMPEROR is a case where he is harvesting the crop he first sowed back in 1998 with his work in LETHAL WEAPON 4. You can't fault a guy for reaping the benefits of past hard work.
I will say I'm happy to see that, like the final fight scene in LETHAL WEAPON 4, it still takes more than one good guy to overpower a villainous Jet Li.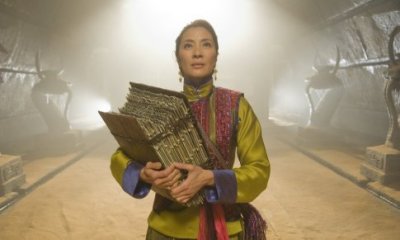 - Michelle Yeoh continues to show why she is the class of entertainment circle actresses working in Hollywood. In the hands of a lesser talent, the scene where she calls on the dead to rise up and fight would have seemed cheesy. Michelle Yeoh actually makes it seems kind of cool.
Also, going back to the Isabella Leong has no screen charisma discussion, the opening scenes for Michelle Yeoh in THE MUMMY: TOMB OF THE DRAGON EMPEROR define screen presence. Isabella Leong does not have that kind of screen magnetism and that's why I don't think she'll make it in Hollywood.
Image credits: ABC (Craig from THE MOLE), Universal Pictures (Michelle Yeoh and Isabella Leong), MGM (Jessey Meng)