Saturday, April 9th, 2011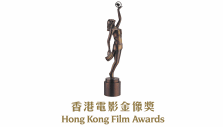 The size tells you how much the awards really matter
We're at it again - Yes, this blogger will be live-blogging this year's Hong Kong Film Awards live once again as he watches from the comfort of his own home. I am grateful that Hong Kong ATV has once again picked up broadcasting rights and promised to show the whole thing live without one single cut. That means I will be reporting once again the victories, the #winnings, the celebrity fails, and everything else in between right here on this blog.
If you're read my awards live blogs, you'll know that the live blog consists of constant updates minute-by-minute, and the only thing you have to do to stay updated is to click the reload button. As I have turned off comments once and for all here on this blog to prevent spam (hasn't worked), I will be using my Twitter as an interaction tool in addition to updates on the blog. To keep the interactions all in one search, please use the hashtag #HKFA30 when you tweet about the awards.
And now, the basics:
Date: Sunday, April 17th
Time: 19:45 (7:45pm), Hong Kong/Beijing Standard Time (adjust to your own time zone accordingly)
My job: Update on this blog and interact on Twitter
Your job: Read, click "reload" on the blog to follow the updates, and/or interact on Twitter.
Some time over the next week, I will be posting my own predictions, but you can make your own from the list of nominees.
See you all on the 17th!