Monday, April 23rd, 2012
Note: Edited on April 25th with additional information and new English titles. 
The Beijing International Film Festival kicks off this week, which may be why the big Chinese film studios are rushing to announce their slate this week. Just a day after Huayi Brother announced their 2012-2013 lineup, Enlight Pictures (MURAL, LEGEND OF THE FIST, AN INACCURATE MEMOIR) announced their own 2012-2013 slate - and they're looking to impress.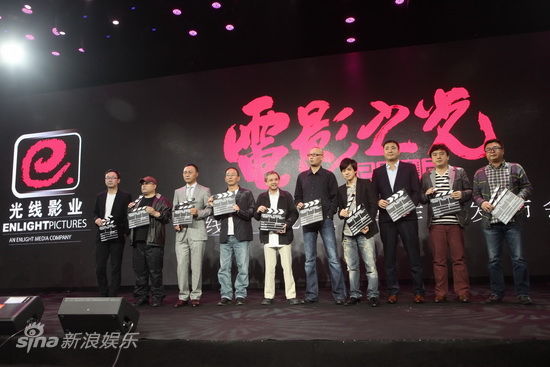 Photo from Sina Entertainment