January 16th, 2008
- First, a short report on the Japanese box office numbers:
Looks like Earth's opening was actually pretty huge. From 275 screens, the nature documentary made 349 million yen, and will definitely have no trouble hitting the 1 billion yen mark. This being a holiday weekend, no film on the top 10 except Tamagotchi took a real huge drop.  The third place opener Giniro no Season probably did not report its numbers, which threw off the top 10 a little bit, and the pseudo-Western drama The Assassination of Jesse James by the Coward Robert Ford opens outside the top 10 with 23.7 million yen from 69 screens.
By the way, Tsubaki Sanjuro finally made 1.05 billion yen after 7 weekends. I knew you could do it, Oda-san!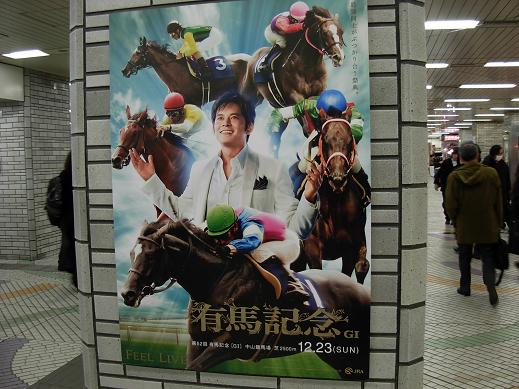 It's all because of the horses!
- Time for this week's Oricon charts. On the singles side, the pop group AAA got their first number 1 single, though it only sold 25,000 copies, narrowing beating this year's Kohaku favorite Sugimoto Masato.  On the album side, even a full week couldn't lift Ayumi Hamasaki's latest album back up to the top spot, letting Kobukuro maintain their number 1 for another week.
- Two pieces of news from Hong Kong newspapers, one with a link, and one without:
The Pang Brothers-directed Storm Riders sequel is now set to shoot next month not only with original stars Ekin Cheng and Aaron Kwok (so THAT'S why the Pangs have been casting them lately!), but also with Twin's Charlene Choi and Nicholas Tse signed up for supporting roles. The team will go to the Cannes market in May.
(From Oriental Daily)
Screenwriter Ivy Ho is working on her directorial debut, starring Ekin Cheng and Karena Lam.
(From Apple Daily)
- Between making his new vampire flick and his big-budget collaboration with The Host director Bong Joon-Ho, Park Chan-Wook will be producing a screwball comedy named Scarlett Blush.
- Poor Korean anchorwoman Moon Ji-ae has lost her spot as anchor on the news after coming under heavy criticism for cracking up at the end of a newscast. The problem is that it followed an update on the day's headline, about 40 people being killed in a warehouse fire.
- Lust, Caution has lost its chances at winning a best foreign film Oscar. Then again, it has plenty of company, as heavy favorites such as Diving Bell and the Butterfly, 4 Months, 3 Weeks, and 2 Days, and Persepolis all did not make the final 9-film short list.  On the other hand, Kazakhstan's Mongol, starring Japanese actor Tadanobu Asano, did end up on the shortlist.