Tuesday, October 27th, 2009
Even though I'm still in the Hong Kong Asian Film Festival mode, it's time to write about another film festival that's coming up in Hong Kong in a few weeks.
In 2008, a small film festival for solely Asian independent films popped up, thanks to Hong Kong indie film organization Ying E Chi. Now in their second year, the Hong Kong Asian Independent Film Festival is determined to grow by quite a bit, and I assume that was why YEC were nice enough to invite both Kozo and I to their press conference on October 15th in the soon-to-be torn down Lower Ngau Tau Kok Estate.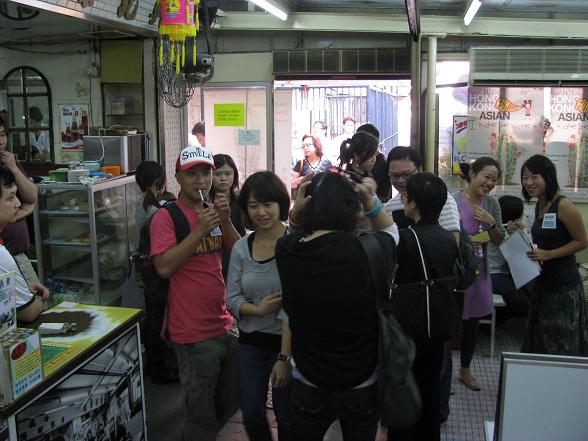 The two people on the right are staring because I interviewed them for a magazine feature. Most right is director/YEC board director Jessey Tsang (of indie film Lovers On the Road and the subject of my feature), and on her right is Hong Kong Art Center's Teresa Kwong.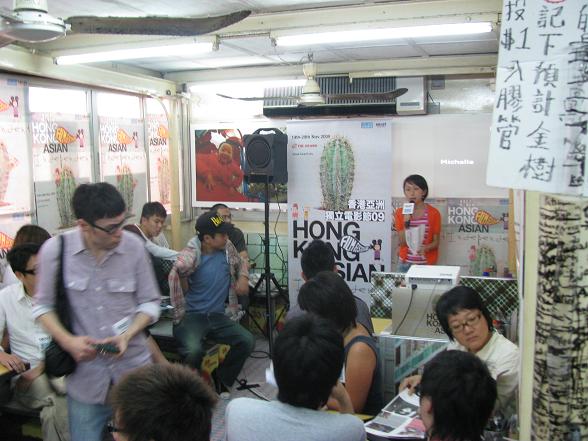 The press conference begins
Starting on November 14th, this year's festival will feature 30+ films from Korea, Japan, Iran, India, China, Malaysia, Hong Kong (of course), and even the United States (representing the Asian-American community).
This year's opening films are the Wim Wenders-produced Japanese film The Clone Returns Home and Hong Kong's Dead Slowly by Rita Hui (and produced by Jessey Tsang).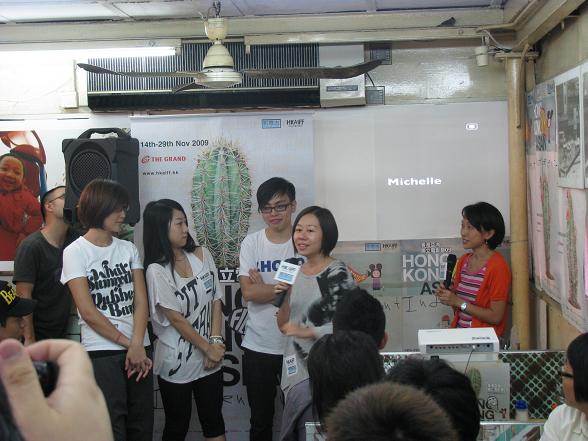 Director Rita Hui holding the mic standing with actors, including co-star Joman Chiang (left)
And here's the trailer:
And before the festival, YEC will also show a set of films by a group of young local directors called the Quirky Rookies. Directors, crew members, and even actors were present at the press conference: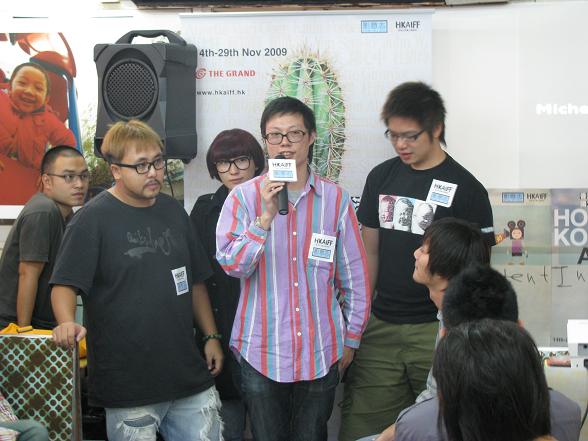 "We make films so Lovehkfilm can review them."
On a personal note, Gabriel Fung, a friend and an upperclassmen at my school, will be screening his graduate thesis film Chants Within Doldrum at the festival. And he had his day in the spotlight too: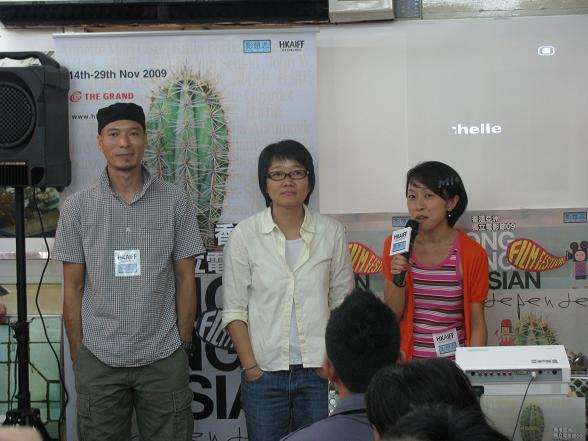 That's Gabriel on the left, pretending that he doesn't know me
And there were also special guests: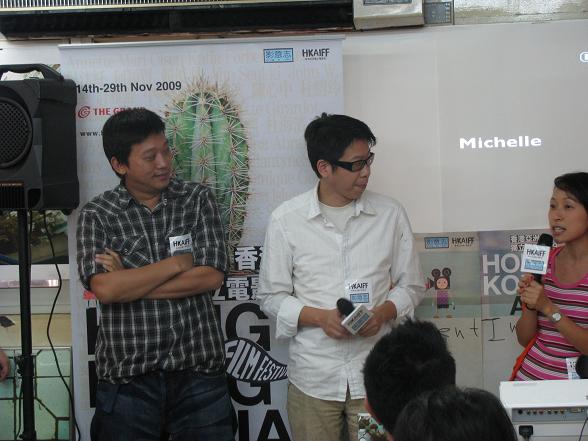 Director Soi Cheang (left) and YEC founder/director Vincent Chui (right)
And just like the end of every press conference, there was a big group photo.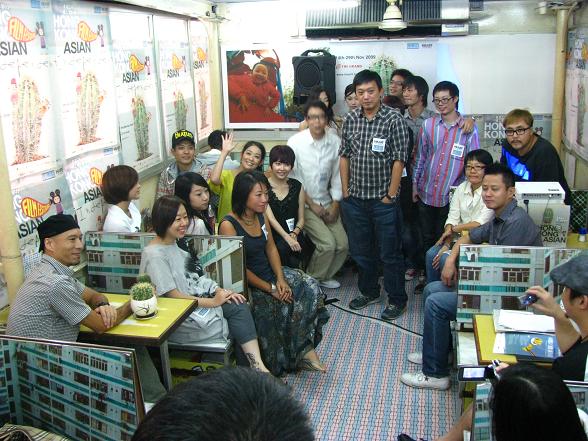 I picked the one with the most looks my way
As for my own picks. I will most likely be watching:
Dead Slowly
The Clone Returns Home
The President is Coming
In The Fog/Chain
How to Live On Earth
Roses Have Thorns
Let's Fall In Love
Non-Ko
People I've Slept With
Of course, you can make your own picks and find out more information, including how to buy tickets and information about the master class by editor Mary Stephen, at the film festival's website.
And I would like to represent lovehkfilm.com in thanking Ms. Wendy Wan for inviting us to the press conference, as well as everyone else at YEC (including Ms. Venus Wong and Ms. Jessey Tsang) for their hospitality at the press conference. It's great to see the film festival world of Hong Kong expanding, and it's even better to see independent films get their day in the sun.
Until then, see you all next month at the movies.