Saturday, October 22nd, 2011
I didn't actually attend any screenings on night four of the 2011 Hong Kong Asian Film Festival. However, I did pop in my 2010 Fresh Wave DVD for a short film that did screen at the festival that night: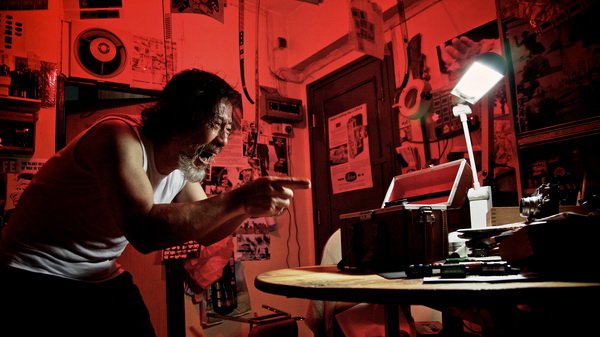 The Decisive Moment (2010, Hong Kong, Dir: Wong Wai Kit)
FULL DISCLOSURE: I was an assistant director on a film that competed alongside this film at the 2010 Fresh Wave Festival.
The winner of Best Cinematography at the open competition section of the 2010 Fresh Wave Film Festival (independent short films funded by the HK Art Development Council) has more than just good cinematography going for it. After opening with a shocker of a sequence, the mockumentary-style drama  tells the story of a young news photographer who has to team up with a veteran photographer traumatized by a past event. Wong Wai-Kit's script carries plenty on its plate, dealing with the bond between the old and the young, the old photographer's guilt, and even a small course on journalism ethics. In fact, it has so much on in its 35-minute running time that the film felt like a digest of a better feature-length film. The bond isn't as affecting as it should've been, and a deeper insight into commercial interest vs. professional ethics would've benefited the film greatly.
Nevertheless, what's here is very impressive for a Hong Kong independent film. The cinematography award is well-earned thanks to the advent of DSLR, and it is a very compelling film for anyone with a remote interest in the media. The acting in the "documentary" sections isn't natural enough to make it convincing, which means it might've been better if it was just chucked out, but the two leads are actually quite good.
The Fresh Wave Film Festival is an emerging organization of the Hong Kong film industry worth looking at. In a world where Hong Kong commercial filmmakers are constrained by Chinese censorship, Fresh Wave gives aspiring filmmakers in Hong Kong the chance to express themselves without fear of censorship by directly funding their films. Many of the young filmmakers at the festival even take the opportunity to explore social and political issues that are too sensitive or too uncommercial for mainstream cinema. Festival head Johnnie To has even reportedly recruited festival contestants to work at Milkyway. While the quality of the films are hit-and-miss, THE DECISIVE MOMENT (as well as Grand Prize winner/indie breakout 1+1) is definitely one worth checking out.
Also screening along with THE DECISIVE MOMENT in the same program is: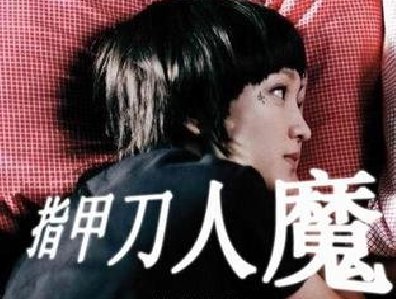 Devil Nail Clippers (2010, China, Dir: Jimmy Wan/Derek Tsang)
DEVIL NAIL CLIPPERS is actually the first film of Pang Ho-Cheung's "4+1″ project, which involves four short films (produced by Pang) and one feature-length film. The four short films - invested by Samsung and Sina (watch for the shameless product placements!) - are available online for free, which is why I already saw the film earlier in the year. Like the print at the HKAFF, the internet version only has Chinese subtitles.
While the basic premise is based on an installment in Pang's TRIVIAL MATTERS short story anthology, the short story simply makes up the opening scene of the film, about a girl (Zhou Xun) confessing to her boyfriend (Lawrence Chou) that she's "nail clipper demon", which means she only eats nail clippers (NOT nail clippings) to stay alive. What follows is a dry-as-sandpaper dark comedy with a devilish twist that kicks off second half of the 45-minute short film.
Since this is an internet-based short film, I assume that Pang and co. are able to go around stringent Mainland censorship (correct me if I'm wrong). While DEVIL NAIL CLIPPER doesn't have much objectionable content, it is a surprisingly cynical little film that would not have made it through SARFT. Like Wan and Tsang's LOVER'S DISCOURSE, DEVIL NAIL CLIPPER is not for everyone, but those who enjoy's Pang's sly sense of humor should find something rewarding here.
You can watch DEVIL NAIL CLIPPER (in two parts) -and other 4+1 Project films -  here. DEVIL NAIL CLIPPERS already has 10 million views. Yes, it's perfectly legal.
Coming up on day 5: A park in Tokyo, and a robot that does karate.