Friday, April 11th, 2014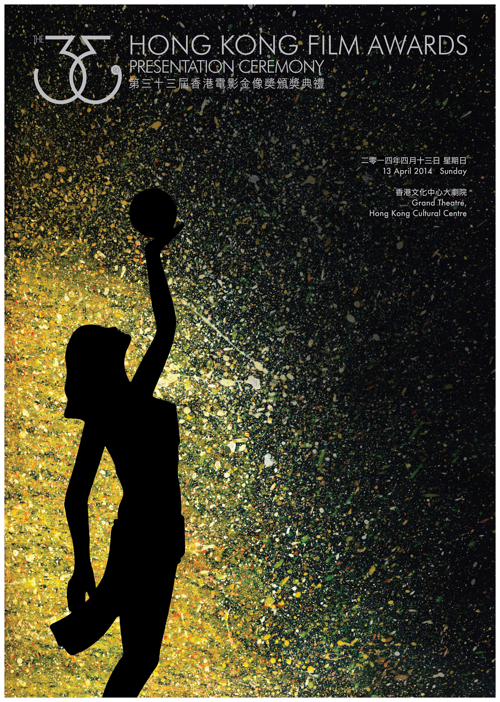 It's time for the best and brightest of Hong Kong cinema to come together again and pat each other on the back. That's right, it's time for the Hong Kong Film Awards!  This weekend, Hong Kong will celebrate another year of great Hong Kong films (most of which are co-produced with Mainland China), and we're here to reveal the winners live via text, because text is so much more exciting than pictures!
Like previous years, We will be live-blogging the proceedings as they happen. However, due to my new identity as a film journalist, snarking will be kept to a minimum, which mean I am leaving it to you all to do it.
But, first, the details:
Time? 20:00 Hong Kong time (GMT+8). Use World Time Server if you need to know that is in your time zone.
Place? Right here!
How? I will start a new entry for the live blog and update it continuously. All you have to do is enter that entry and reload every once in a while to see the latest updates!
Doesn't that just add to your site visits? All I care is unique visits, and you reloading the page won't add to it. Besides, my ego doesn't need that kind of inflating.
Who's nominated? What are you doing here if you don't know? OK, do your homework here and start putting together those betting pools (hint: betting against Wong Kar Wai may not be good for your wallet).
Why should I read your live blog?  If you understand Chinese, live in Hong Kong and have a TV, then you shouldn't. But if you answered no to any of those three questions, don't you want to know what's happening? If you answered yes to that question and you care about Hong Kong cinema, then why not read it?
Because you're a dick.  Ok, fair point. But you still don't understand Chinese/live in Hong Kong/have a TV.
Now you're just talking to yourself on your own blog. I know I am, but what are you?
Since I will not be snarking, I am leaving it to my followers on Twitter to do it. Be sure to tweet your comments @TheGoldenRock with hashtag #HKFA2014, and I will retweet the best comments. I don't necessarily agree with you by retweeting, but I am acknowledging that you are being witty on Twitter, which just makes you that much of a superior human being.
Stop being a dick. I am not retweeting that.
OK, see you Sunday night.