Friday, February 6th, 2009
Happy Lunar New Year, everyone!
Rather, Happy Late Lunar New Year. I'm forever getting behind. I'm so behind, in fact, that I'll post up this celebrity Lunar New Year photo from last year: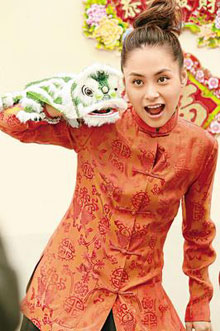 "I think this is going to be a good year!"
Yes, this photo was taken before…uh, that thing that happened.