June 5th, 2020
Hey, remember when we announced that voting for THE BEST HONG KONG FILMS OF THE 2010s was open?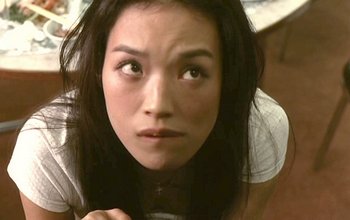 "………"
No? We're not surprised, since the announcement was over four months ago and the world has basically gone to hell since. Our infinitesimally minor good news: We're finally publishing the results of THE BEST HONG KONG FILMS OF THE 2010s, and we intend to get everything finished in the next several weeks. I would call this good service, but the parallel in the food industry would be getting your meal four hours after ordering it. Yeah, I wouldn't tip either.
For official purposes: This is Day One of THE BEST 75 HONG KONG FILMS OF THE 2010s, which is based on votes submitted by actual fans of Hong Kong movies who took time out from violating social distance guidelines to opine which Hong Kong films from the 2010s tickled their fancy. The rules for this vote were laid out in the announcement, and in this particular post we'll cover films ranked numbers 75 through 61. After that, we'll publish posts with 15, 10 or some other number of films until we announce that the #1 film is not MEOW. It could be any one of your favorites starring any one of your favorite actors.
All these people have high hopes: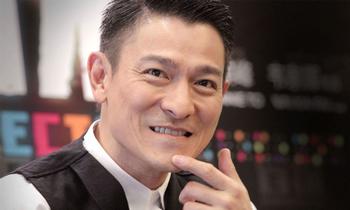 "I like my chances! I'm thinking SWITCH or
WHAT WOMEN WANT will rate quite high with the fans!"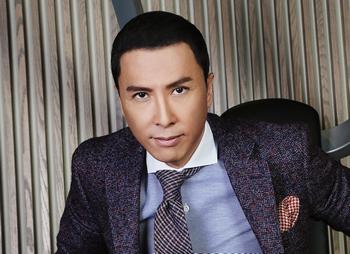 "My photoshopped visage compels you to vote for AN INSPECTOR CALLS.
Also, TOGETHER is clearly an international favorite."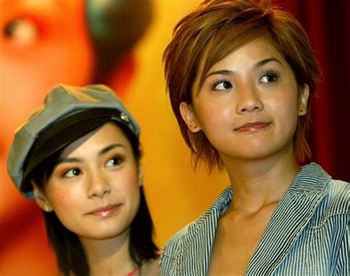 "You're putting us here to troll us, right?
We know we haven't done anything popular
in the past ten years. Are we being punked?"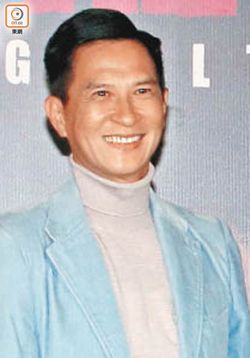 "I expect THE TROUGH will do quite well!"
Those opinions aside, you can expect MEOW star Louis Koo to show up many times. Without actually knowing the results (seriously, I don't yet), I'd guess he'll win the award for "person who had most to do with the Best HK Movies of the 2010s," but we'll keep track as we go. Usually it makes for a fun if completely needless side game.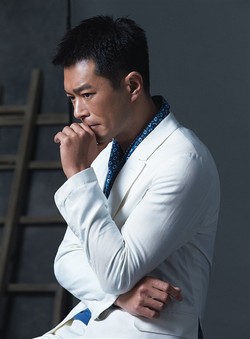 "The law of averages states I should kick
serious ass in this voting. It's going to be fine.
I must continue to appear uninterested
or they'll know I care."
Also, a word of warning for anyone who chooses to read everything in these posts: Given the site's M.O., we predict there will be many lousy jokes that are borderline if not completely offensive to your film preferences, personal beliefs, partisan politics or mother. If something bothers you, that's great for you, but please do not try to refute or debate any of our likely terrible opinions. We submit in advance that these posts will contain an army of straw men and many references that are unfunny if not politically incorrect or unfathomable. That's just how we roll when we're not officially reviewing films - and even then we say lots of stupid stuff.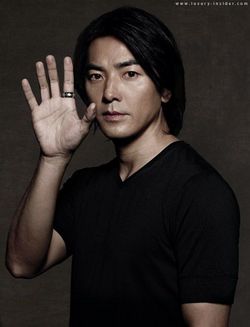 "I confirm that they do say a lot of stupid stuff."
So buckle up, let's get this thing started! Hit the jump for #75:
75. BETTER DAYS (2019) - 26 points - IMDB Page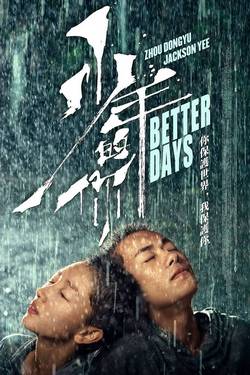 Eric Tsang offspring Derek kicks off THE BEST 75 HONG KONG MOVIES OF THE 2010s at #75 with this hit drama about bullying and bad times in China. One-time site contributor Yinique opines, "Despite the China-approved PSA at the end, Derek Tsang's embattled film is no afterschool special. It's a devastating and sometimes heavy-handed portrait of a system that is unable or uninterested in protecting its most vulnerable." Starring the ageless Zhou Dongyu and Jackson Yee of boy band TFBoys, BETTER DAYS is the most recently-released film to make it to this BEST OF THE 2010s list, and also the winner of Best Picture, Best Director, Best Actress, Best Script, Best New Artist and probably Best Portable Sanitation Devices at the most recent Hong Kong Film Awards. Congrats to Derek Tsang! Not bad for a filmmaker whose bloodline is responsible for COME FLY THE DRAGON.
74. NO. 1 CHUNG YING STREET (2018) - 26 points - IMDB Page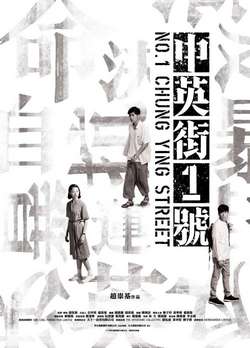 Director Derek Chiu risked China censure for his ambitious indie drama about two generations of youth and their experiences with political turmoil and activism in Hong Kong. Chiu looks to the past in black-and-white, following several youth as they become embroiled in the violent leftist protests of 1967 against the British colonial government. Meanwhile, the current day is portrayed in brilliant color, as a new generation takes part in a new protest, which is not named as the 2014 Umbrella Revolution - but come on, that's exactly what it's supposed to be. You ain't fooling us, Derek Chiu. Not as lauded or as fascinating as TEN YEARS, but nobody really claimed it should be.
73. YOUNG DETECTIVE DEE: RISE OF THE SEA DRAGON (2013) - 27.5 points - LoveHKFilm Review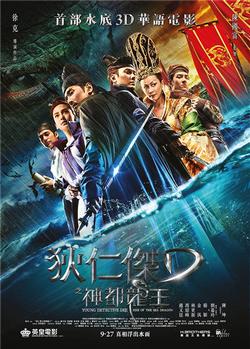 Formerly called "The Master", Tsui Hark could easily have been renamed "The Disaster" for his 2000s output (with the notable exception of TIME AND TIDE, which was awesomeness personified). But in the 2010s, The Master returned in a big way with several fun efforts that took advantage of the better technology and bigger budgets that the China market allowed. This DETECTIVE DEE prequel (starring Mark Chao as young Andy Lau…ok, whatever) is actually one of Tsui's lesser films from the past decade, and still it's entertaining, creative and at times delightfully, knowingly silly. Carina Lau's presence and Yuen Bun's action help a fair bit, but sink or swim, this is Tsui Hark's show.
72. THE VIRAL FACTOR (2012) - 28 points - LoveHKFilm Review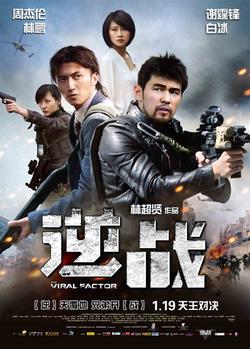 Dante Lam took a break from his bromance with Nick Cheung to pair Nicholas Tse and Jay Chou for this explosive actioner about men burdened with brotherhood, fatherhood, betrayal and probably male menopause. But these men are badass bros who can pilot helicopters, so they express themselves with flying metal and firefights between bouts of snot-filled overacting (minus Jay Chou, who practices snot-filled underacting). Such is the world of Dante Lam, where being a man with feelings and firearms means you're the subject of an action-drama that's so expertly made that audiences don't care about its ridiculous story. By the way, the film is also about a deadly virus engineered to kill millions of people through a cynically cooked-up pandemic - hmm, that sounds vaguely relevant, doesn't it? Not that VIRAL FACTOR saw the future because it really didn't. But it did see $$$.
71. COOK UP A STORM (2017) - 28.5 points - IMDB Page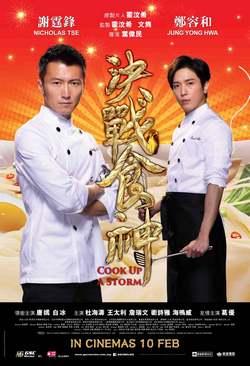 Asian pop fans abide with this Lunar New Year product that managed to rank at #71. Director Raymond Yip, who once made the indescribable horror film FOR BAD BOYS ONLY, helms this cooking film starring Nic Tse (a real life chef who's known for his cookies) as a chef with rival problems and daddy issues. Considering that the rival is played by Jung Yong-hwa of CNBLUE fame and the father is played by Anthony Wong of "even my mom likes him" fame, you've got a movie that appeals to fangirls and boys-who-like-fangirl-things of every generation. Also: food porn. COOK UP A STORM has it all, including Ge You and Tiffany Tang, who you'd be forgiven for forgetting are even in the film.
70. 29+1 (2017) - 29.5 points - IMDB Page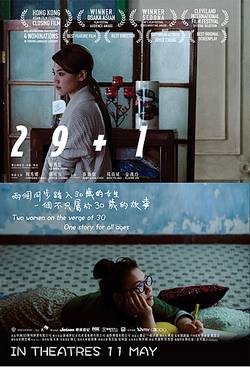 Former lengmo poster girl Chrissie Chau boosted her acting cred with this film adaptation of Kearen Pang's one woman stageplay. Pang also wrote and directed the film version, which casts Chau as a career woman who chooses to reevaluate her successful but stagnant life in anticipation of her upcoming thirtieth birthday. She ends up finding inspiration through the diary of another almost-thirty-year-old (Joyce Cheng), whose free spirit contrasts with her own personality. A welcome 2010s take on a well-worn genre, 29+1 deserves kudos for its sharp script and rare maturity, as well as the fine performances from Chau and Cheng. Winner of a Hong Kong Film Award for Best Screenplay, though the film came up empty in the acting and directing categories.
69. MURMUR OF THE HEARTS (2015) - 30 points - LoveHKFilm Review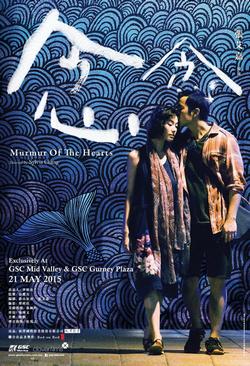 One-time EEG sweetheart Isabella Leong made a much-ballyhooed screen return for this contemplative drama about broken families and messed-up lives, and how everyone is connected metaphysically or metaphorically or something like that. MURMUR OF THE HEARTS is not a standard melodrama, possessing of artful interludes and detours into magical realism, but since its directed by Sylvia Chang, of course it works! The first of only two films in the past decade from the still very talented Chang, and it's unfortunate that the second film LOVE EDUCATION only ranked #81 on this list. Truthfully, our disappointment at its exclusion from THE BEST 75 HK MOVIES OF THE 2010s cannot be measured with mortal instruments. But yeah, MURMUR OF THE HEARTS is pretty good too.
68. JOURNEY TO THE WEST: THE DEMONS STRIKE BACK (2017) - 30.5 points, 1 first place vote - IMDB Page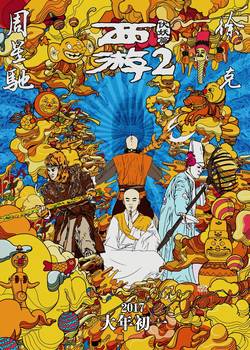 In an odd decision, Stephen Chow decided to make a sequel to his 2013 blockbuster JOURNEY TO THE WEST: CONQUERING THE DEMONS but recast everyone with hot young idols - except for Shu Qi, that is, who cameos here in a flashback. But he also brought Tsui Hark on board to co-direct, so we can't diss all Chow's changes. The recastings are debatable (certainly there are many, many people who would prefer watching Kris Wu and Kenny Lin over Wen Zhang and Huang Bo), but Tsui's way with visual effects is an astonishing step up, with the sheer scale and scope of some sequences rivaling stuff you've only seen in anime. Not as funny, affecting or surprising as CONQUERING THE DEMONS, but few would ever argue that it is.
67. OPERATION RED SEA (2018) - 31 points - IMDB Page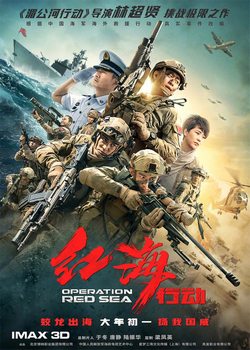 Post-Nick Cheung bromance, Dante Lam found a big new buddy: China. Lam lavished mucho love on Big Red with this patriotic film that more or less celebrates how China's military kicks ass like nobody's business. The nods to China's greatness either work or don't, depending on your political beliefs, but Lam still emphasizes people over ideology with his depiction of Chinese special forces and how they'll go to the wall for each other because, hey, that's what battle-hardened soldiers do. Lam also serves up INSANE action sequences that don't shy away from blood or gore, with gruesome sights like limbs being blown off and whole buses of people getting reduced to hamburger. OPERATION RED SEA is not for the faint-of-heart, nor is it for those who disapprove of China. But for audiences who like to see their heroes prevail while nearly being reduced to a fine red mist, this OPERATION is a soaring success.
66. SWORD MASTER (2016) - 31.5 points - LoveHKFilm Review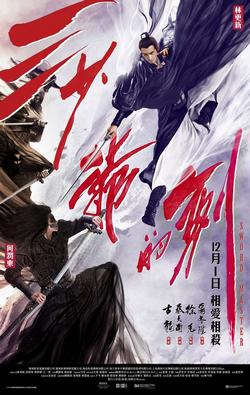 Director Derek Yee went where he's been before for this entertaining remake of the Shaw Brothers classic DEATH DUEL, which he happened to star in many decades before. However, Yee never attempts to twist, subvert or mess with the original to present a political reading or postmodern examination that would be better served in a college term paper. This is basically the same story as DEATH DUEL told in a remarkably similar way, except with new-fangled CGI and a fleshed out role for Peter Ho, who steals the show as charismatic rogue Yen Shih-San. Kenny Lin replaces Derek Yee as the title character, plus Tsui Hark had something to do with the movie too. Our impression is that SWORD MASTER is somewhat overlooked, which is maybe why it ranked all the way back here at #66.
65. COLD WAR II (2016) - 32 points - LoveHKFilm Review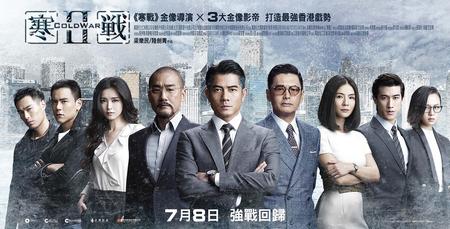 In the pantheon of movie franchises about men in suits yelling at each other in the office, few are as lauded as the COLD WAR films. The writing-directing team of Longman Leung and Sunny Luk hit it big with their combo of high-stakes crime thrills and nefarious office politicking, with the first film winning numerous awards and this second making big bank. Obviously, super credit should be given to the addition of Chow Yun-Fat, who joins series mainstays Aaron Kwok and Tony Leung Ka-Fai to up the middle-aged Chinese dude factor and provide fodder for even more pretentious cinema promos about how COLD WAR movies are great because "Wow, look at all the male superstars we got!" COLD WAR III has long been promised, and if Leung and Luk don't add Tony Leung Chiu-Wai or Jacky Cheung or both to the mix, then they will obviously have failed.
64. SUK SUK (2019) - 33.5 points, 1 first place vote - IMDB Page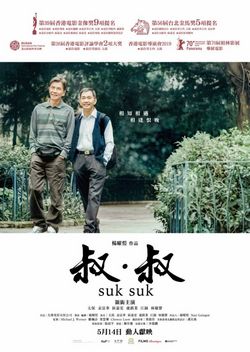 Gay drama SUK SUK (meaning "uncle" in Cantonese) is as Hong Kong as Hong Kong movies get nowadays. Directed by Ray Yeung, this 2019 award-winner is a gentle and restrained portrait of two closeted gay men (Jackie Chan film veteran Tai Bo and TRACEY award-winner Ben Yuen) who meet in the twilight of their lives. But as their affection deepens, the two must face the choices and sacrifices that are necessary to maintain their relationship. SUK SUK succeeds where many dramas sputter by presenting change and growth in a quiet manner, and opting for subtle denouements that ring true. SUK SUK is also decidedly local, portraying average middle-class lives and their accompanying environs with authentic focus. This movie won many awards, including two Best Actor awards for Tai Bo (TAAAIII BOOOOO) despite barely playing in cinemas, which once again proves that nobody goes out to the movies anymore. SUK SUK is now getting a North America release courtesy of Strand Releasing under the title TWILIGHT'S KISS.
63. PROJECT GUTENBERG (2018) - 34.5 points - LoveHKFilm Review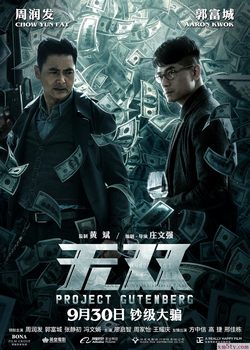 Hong Kong Cinema hits peak BETTER TOMORROW nostalgia with Felix Chong's PROJECT GUTENBERG. Despite having nothing to do with the iconic eighties actor named Steve, this action-thriller broke the bank and won numerous awards (including Best Picture at the Hong Kong Film Awards), and it was all thanks to Aaron Kwok's sweaty lead performance and the mind-bending, twist-filled plot. Oh, who are we kidding? This movie won hearts and clouded minds thanks to the return of Chow Yun-Fat in charismatic action hero mode (minus the hero part, actually). Isaac Chambers of Far East Films says, "Chow Yun Fat still looks amazing with guns in his hands," and there is likely not a Hong Kong movie fan anywhere who would disagree. Chow burns up the screen as a legendary counterfeiter who uses his devilish charm to bring a talented but tortured artist (the aforementioned sweaty Kwok) into his criminal operation. Eventually the two find themselves at odds, which presents the audience with this impossible problem: How could anyone possibly root for Aaron Kwok over Chow Yun Fat?
62. WILD CITY (2015) - 35 points - LoveHKFilm Review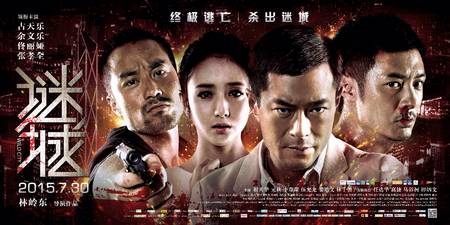 After years of obscure projects and movies starring Jean-Claude Van Damme, punctuated by even more years of curious inactivity, legendary director Ringo Lam finally returned to Hong Kong film with this action thriller starring Louis "I am in every Hong Kong movie" Koo and Shawn "I used to be in every Hong Kong movie" Yue. The two play half-brothers who get involved with a mysterious woman (Tong Liya) while running afoul of the Hong Kong cops, both Hong Kong and Taiwan gangs, and probably even your mom. But who cares, what matters is how Ringo Lam brought his signature gritty sensibilities back to a Hong Kong Cinema genre sorely in need of them. WILD CITY has tortured dudes, tough choices, solid storytelling, grounded action, and some unexpected darkness, whetting the appetite for even more genre goodness from Lam in years to come. Sadly, Ringo Lam passed away in 2018, leaving WILD CITY and SKY ON FIRE (which tied for #227 on this list) as his final Hong Kong films. Hey, we'll always have FULL ALERT.
61. KUNG FU JUNGLE (2014) - 36 points - LoveHKFilm Review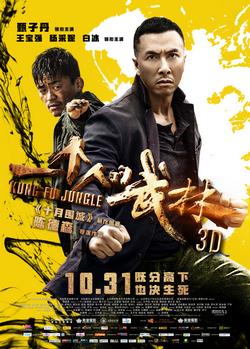 Despite nobody in the film uttering the line, "It's a kung fu jungle out there," this Teddy Chen-directed urban martial arts flick excels. It's got mucho love for its genre, features countless cameos from martial arts movie luminaries, plus it offers a nifty modern twist on the standard "bad guy goes around challenging all the martial arts masters" plot. Wang Baoqiang once again shows that he can play dopey simps AND kick serious ass, and the action showcases various martial arts styles for the fans. There's also the lead, who we sometimes call "DOONNNNNIEEEEE" but we more often refer to as "Mr. Yen" because nobody here wants to die. The supreme Yenmeister is at his Yenniest best as Hahou Mo, a kung-fu master who volunteers for prison so he can beat up everyone inside - take that, you felons! Nah, there's another reason why Wahoo or Hahou wanted in the joint, but to find out, you have to see the movie. Who are we kidding, if you're into Hong Kong Cinema you probably already have. It's not like a lot really came out in the 2010s.
And that's it for this first installment of THE BEST 75 HONG KONG FILMS OF THE 2010s! I would say it was fun but then I'd be lying. Check back in a couple of days when we cover numbers 60-46 in Day 2, which will again not feature MEOW or either of the Twins. Johnnie To might make an appearance, however.