March 3rd, 2010
Voting is now officially closed for the Top 50100 Hong Kong Films of the Nineties. Thanks to everyone who sent in ballots — all 130+ of you. Turnout was less than last time's 150+, but considering the subject, that's not a surprise. After all, it's likely that many of this site's readers were BORN during the nineties.
One day this kid will be ready to vote for the Top Hong Kong Films of 2010-2019.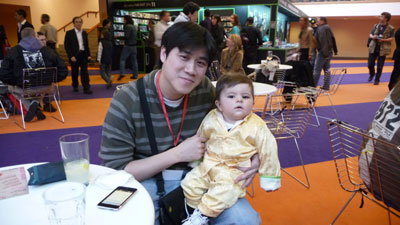 This is probably my oldest fan
Generally speaking, the results were not hugely surprising, though my early pick for the Top Film actually did not win. I guess I don't know the site readership as well as I thought I did. Also, a lot of great films got shafted; some terrific films got nominated, but received little support. If you see something missing from the final list don't be surprised.
Maybe when the whole thing is over I'll post up an occasional blog entry pointing out one or two films that people might have forgotten. An elaborate countdown of the results should start sometime in mid-March, assuming I can figure out how to manage my time correctly. I'll probably announce the actual start time on the regular LoveHKFilm site after I get my bearings.
Once this whole thing is done, we'll have to consider a vote for the Top Hong Kong Films of the 80s. Honestly, though, I'm leaning towards a vote for the Worst 100 Hong Kong Films Ever. Debate would be lively, if not positive.
In the meantime, Happy Year of the Tiger! Louis Koo says "Hi."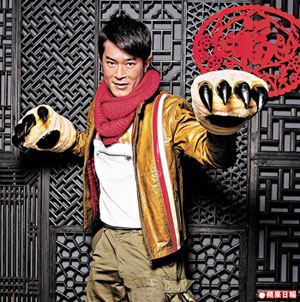 "Thanks for voting for ON FIRE!"