Thursday, December 20th, 2012
Hi, and welcome to Day Two of our countdown of THE BEST 200 HONG KONG FILMS EVER. In the first installment, which covered numbers 200-171, the Twins actually had two films show up. They must be feeling pretty good right now.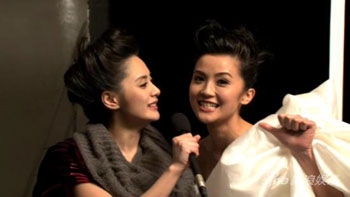 "Hey Hong Kong Cinema, who's your daddy?"

Actually, knowing the rest of this countdown, Hong Kong Cinema's daddy is most definitely not them.
If this is the first whiff you're getting of this countdown, we suggest you head back and check out the first entry. It gives you an idea of where this is going, plus prevents you from asking where that damn SEX AND ZEN movie ranks.
Previous entries:
Numbers 200-171
Enough talk, hit the jump to see if MIGHTY PEKING MAN shows up!