December 19th, 2012
As promised, here's our nifty sidebar to the BEST HONG KONG FILMS EVER countdown, presenting the BEST HONG KONG FILM PERFORMANCES as voted upon by LoveHKFilm.com Readers.
You know who's excited: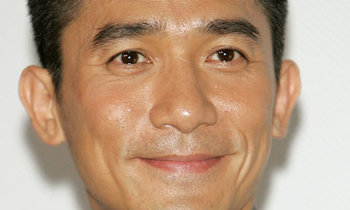 Tony Leung Chiu-Wai as Puss in Boots from SHREK 2.
Who's not so excited: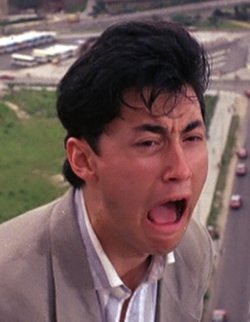 "First you take my helicopter, and now this!"

Some quick facts about this vote: about 83 readers participated, with each able to vote for 10 performances. Each vote was given a single point, and considering that a total of 311 performances were voted on, it was an achievement for any single performance to get even 5 votes.
We've decided to announce the results of this vote in tiers:
- Honorable Mentions to performances receiving between 5-7 votes
- Bronze Performances to performances receiving between 8-9 votes
- Silver Performances to performances receiving between 10-13 votes
- Gold Performances to performances receiving between 14-16 votes
- Best Performance by an Actor + 1 runner-up to the top 2 male perfs
- Best Performance by an Actress + 1 runner-up to the top 2 female perfs
- and finally a Best Performance Ever designation to the absolute top vote-getter
As usual, this process has zero actual meaning in the world of cinema. This is a vote run by fans for fans, so expect a lot of popular choices and beautiful people. Actually, if you think about it, the Golden Globes are run this way too.
We'll handle this between all the BEST HONG KONG FILMS EVER posts going on.
Let's get to it! Hit the jump:
Best Hong Kong Film Performances:
Honorable Mentions
Anthony Wong as Wong Chi-Hang in THE UNTOLD STORY (1993)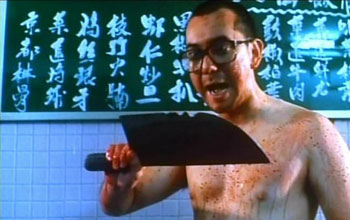 Anthony Wong won a Hong Kong Film Award for Best Actor for his unsettling turn as evil restauranteur Wong Chi-Hang in THE UNTOLD STORY, upsetting favorite Lau Ching-Wan. It would be thirteen years before Lau won a Hong Kong Film Award. Meanwhile, Anthony Wong won three more.
Brigitte Lin as Lien Nichang in THE BRIDE WITH WHITE HAIR (1993)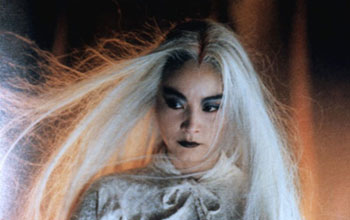 Brigitte Lin's iconic portryal of a jilted bride is regal, sexy, heartbreaking and balls-to-the-wall frightening. Mondo Serious says that Lin's performance as Lien Nichang is "Bonkers, in a good way." The people she slaughters after being rejected by Leslie Cheung's Zhou Yihang may disagree.
Josephine Siao as Miu Chui-Fa in FONG SAI YUK (1993)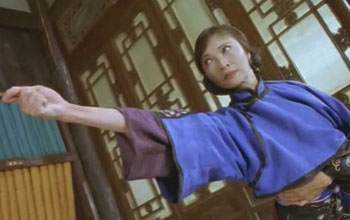 FONG SAI YUK is a piñata of Hong Kong Cinema goodness, and maybe half that paper-mache donkey can be attributed to Josephine Siao's hilarious performance as Fong Sai-Yuk's (Jet Li) kung-fu goddess of a mother. Arguably the greatest supporting performance ever.
Leslie Cheung as Ho Po-Wing in HAPPY TOGETHER (1997)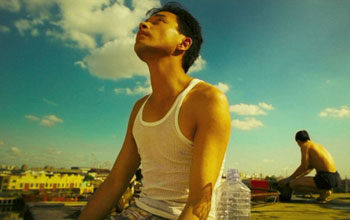 It's too bad that Leslie Cheung's co-star in HAPPY TOGETHER was Tony Leung Chiu-Wai, because if it had been a lesser actor, Cheung would have easily taken home multiple awards for his performance as the charismatic, self-absorbed Ho Po-Wing.
Leslie Cheung as Ouyang Feng in ASHES OF TIME (1994)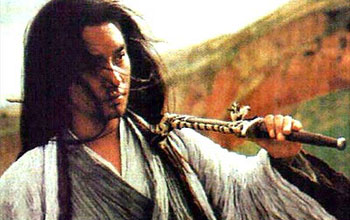 ASHES OF TIME gives us another playfully charismatic yet painfully self-destructive role for Leslie Cheung to take on, and Cheung naturally nails it. Cheung is the bitter backbone of Wong Kar-Wai's revolutionary existentialist wuxia. Too bad his quick, blink-and-you'll-miss-them action scenes were cut from ASHES OF TIME REDUX.
Sammi Cheng as Kinki in NEEDING YOU… (2000)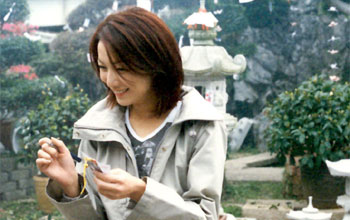 Valerie Soe calls Sammi Cheng's Kinki "Super-cute, super-neurotic and super-endearing." Cheng is all that and more as the down-to-earth good girl heroine of Johnnie To and Wai Ka-Fai's NEEDING YOU. For her efforts, Cheng earned a Best Actress Nomination at the Hong Kong Film Awards and also became a major box office force.
Takeshi Kaneshiro as He Zhiwu in FALLEN ANGELS (1995)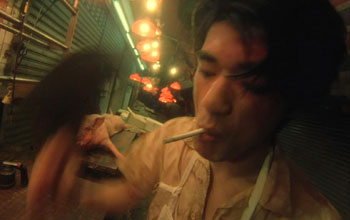 Before he became a Pan-Asia superstar, Takeshi Kaneshiro excelled at playing quirky lovelorn youth, and never moreso than in Wong Kar-Wai's films. He Zhiwu is a true movie character: the type of magnetic, potentially dangerous goofball you love to watch onscreen but probably would want nothing to do with in real life. Too bad Kaneshiro doesn't play characters like this anymore.
Tony Leung Ka-Fai as Big D in ELECTION (2005)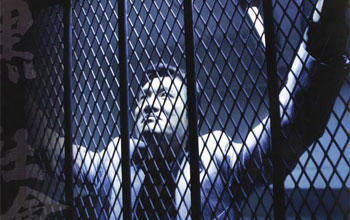 He yells a lot, but that's okay, he's Big D! Tony Leung Ka-Fai won his third Best Actor Hong Kong Film Award for his over-the-top performance as Big D, a quitessential small man who talks far bigger than he should. Just think: if he hadn't gone fishing, he could have returned for ELECTION 2.
Chow Yun-Fat as Samuel Pang in AN AUTUMN'S TALE (1987)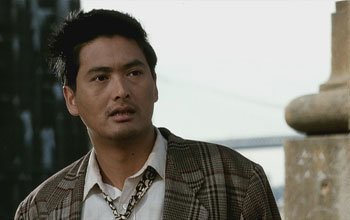 Chow Yun-Fat shows his range as the lovelorn slob who falls in love with the luminous Cherie Chung in Mabel Cheung's AN AUTUMN'S TALE. This is Chow as a normal dude — something he excels at but not something people really talk about. Yinique says it best: "No machismo, no dual guns ablaze, and certainly no pineapple costume (unless I'm forgetting something). Just pure, honest, good Chow Yun-Fat."
Stephen Chow as Wan Tin-Sau in KING OF COMEDY (1999)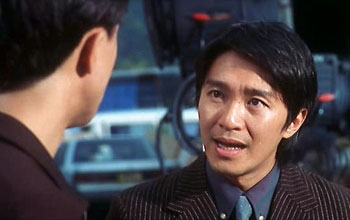 Quite possibly Stephen Chow's best character, Wan Tin-Sau is a complete loser whose dedication to the craft of acting changes his life. The joy here is not in the crazy Chow antics or moments of slapstick, it's in the discovery of a loser's self-respect. This zero becomes a hero, but in a remarkably subtle way for a Stephen Chow film.
Bruce Lee as Chen Zhen in FIST OF FURY (1972)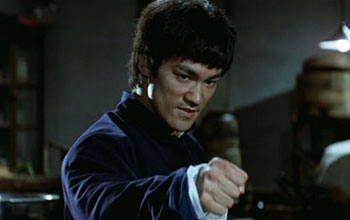 According to Jeff Goodhartz, Bruce Lee's Chen Zhen is "still the barometer by which all other kung fu performances are measured." The Little Dragon's portrayal of Chen Zhen, righteous defender of the Chinese people, is as classic as Hong Kong film performances get. Both Jet Li and Donnie Yen also played Chen Zhen but hey, Bruce did it first.
Donnie Yen as Ip Man in IP MAN (2008)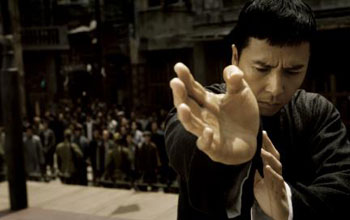 Donnie Yen was The Man in IP MAN, and brought his acting game to a whole new level by working hard to tone it down. Yen's Ip Man is calm and serene, and when he's finally had enough, he doesn't yelp, rip off his shirt or flex his muscles. He simply gets angry. Then he beats up ten men.
Jet Li as Wong Fei-Hong in ONCE UPON A TIME IN CHINA (1991)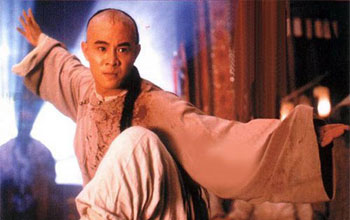 Says Tim Chmielewski, "Wong Fei-Hong has been played by many actors over the years including Jackie Chan, but Jet Li stands out in the modern era." As if Jet Li needed more fluffing, Valerie Soe describes him thusly: "In which a legend is forever etched into cinematic history, combining righteousness, heroism, and some of the most graceful martial arts ever captured on film. In his prime no one could strike a pose like Jet Li." Also, he looks good with a shaved head.
Tony Leung Ka-Fai as Lui Kei in 92 LA LEGENDARY ROSE NOIRE (1992)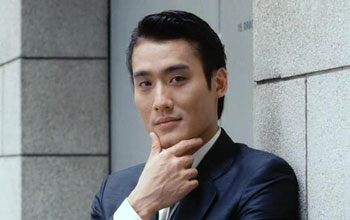 Tony Leung Ka-Fai brings down the house as daffy cop Lui Kei in Jeff Lau's super postmodern 92 LA LEGENDARY ROSE NOIRE. Leung's parody of sixties actor Lui Kei may be better known than Lui Kei himself. Apologies to Lui Kei, but that's an accomplishment.
Next time: Bronze and Silver Performances. We'll get this wrapped in four or so posts.