January 23rd, 2008
I love You Tube. It allows me to write next to nothing and still pretend that my blog posts are substantial. I may never write a full post again.
For some odd reason, I feel like sharing this commercial with everyone:
Every time I turn on the television in Hong Kong, I see this ad. I'm not exactly sure why it happens, but it happens. I think it's following me. Anyway, as a result of Daniel Wu's convincing concern for my skin, I've just bought a case of that product.
Also, repeated viewings of the commercial have given me the opportunity to perfect my Daniel Wu impression, most especially his inimitable way of mixing Cantonese with English phrases. I demonstrated it at work the other day and people went insane. Of course, it could have been because I was wearing this outfit: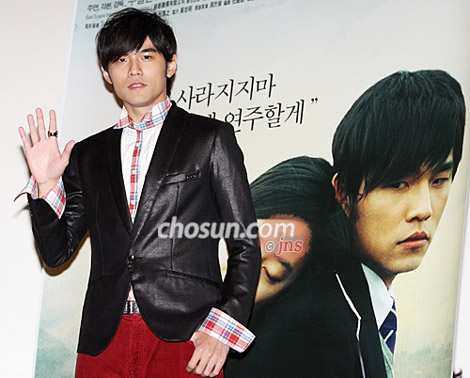 Jay Chou's washer/dryer combo fails him again
Yes, I used this photo last week. The above photo was from a Secret promotion in Korea. Afterwards, Jay Chou was voted as the worst-dressed celebrity in the country, an honor bestowed upon him by the netizens at sportsseoul.com. Really. I didn't make that part up, unlike practically everything else that goes on this blog.
Oh, and this is my favorite commercial. It totally makes up for Chow Yun-Fat dropping out of Red Cliff.
By the way, Chow isn't the only guy that pushes casinos:
I have no desire to stay at a hotel that lets its guests wear shoes in the pool.
In the interest of equal time, here's a clip of Stephy Tang.
Commercials rock.
Next time: no words, only clips.