March 12th, 2008
This picture may get used more than any photo on this blog, because it's so ripe for comedy that I simply can't let it go. I apologize in advance for beating a dead horse.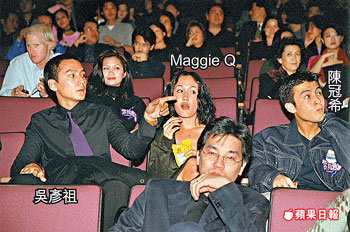 "Dammit, Edison! Stop asking Maggie if she wants a hot dog!
This place doesn't even have a snack bar!"
In related news, Edison Chen has inspired copycats.
I would comment more on this, but I have to check all my flash drives to see what's stored on them.