December 12th, 2009
It's nearly the end of the year, but more importantly, it's the end of the "aughts", so that means it's time for a "Best of" list. Because everyone loves lists. Don't they?
Anyway, to commemorate, celebrate, or perhaps complicate the end of this decade, LoveHKFilm.com would like to run a list of the Top 25 Hong Kong movies of the Decade. I — that is, the Kozo in Damn You, Kozo — will probably publish my own "Best of the Decade" Hong Kong movie list sometime towards the end of the year, but I'd like to see what the general Internet population - or, at least the 30-40 people who read this website - think.
That means this list will be decided upon by you.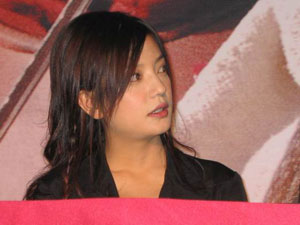 "Huh? Me? Why me?"
We're running an open vote because everyone matters. Maybe not as much as Vicki Zhao, but they still matter. Anyone who drops by LoveHKFilm.com — cinema fan, amateur critic, film professional, fangirl, pop culture geek, drooling toddler or animated panda — is allowed a voice, as long as they take the time to write in. So here's how it'll work:
Readers of LoveHKFilm.com can vote for their favorite Hong Kong films of the decade. Officially, we'll be picking the Top 25 Hong Kong Films, but if response is good, I might raise that number.
This vote is for your favorite films. I'm not asking you to discuss which films you felt were the most worthy of award consideration. You needn't have seen every film that came out in the past decade. If you saw it and liked it, you can vote for it.
To vote, email us using the LoveHKFilm Email Form. In the subject, just write "TOP HONG KONG MOVIES", and list 10 Hong Kong movies that you really liked. Don't use the comment form on this blog so we can keep the vote blind.
You must list 10 Hong Kong movies released during the years 2000-2009. Make sure to number them from 1 through 10, because it will make a difference. Your No. 1 film will get 10 points, your No. 2 film 9 points, etc., with your No. 10 film only getting 1 point.
Voting will end on December 25th, 2009. I might let a few stragglers in, but once I'm done tabulating the votes, that'll be it. Once all the votes are tallied I'll count down the Top 25 in a series of posts, starting with No. 20 through 25 and then reveal five more a day until I get all the way down to No. 1.
Along the way, feel free to speculate what No. 1 will be. INFERNAL AFFAIRS? KUNG FU HUSTLE? MY WIFE IS 18? The mind boggles at the possibilities.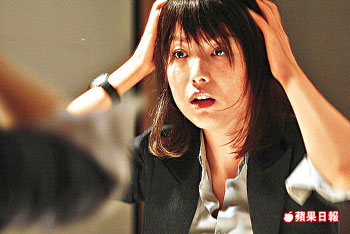 "What about EVERLASTING REGRET? Can that make the list?
I spoke in Mandarin. Well…I tried to, anyway."
Now for the tougher part: which movies count in this vote. I figure that any film that qualified for the Hong Kong Film Awards or even the LoveHKFilm Awards will count in this poll. That means you can browse through the handy Awards Pages for ideas of movies that qualify.
If you'd like to vote for something that wasn't up for awards, like NINE GIRLS AND A GHOST, go right ahead. Just make certain that A) It was released in Hong Kong during the years 2000-2009; B) it contains Hong Kong investment, e.g. it was co-funded by Edko, Chinastar, Media Asia, etc.; and C) it fulfills 2 of the following 3 criteria:
The director is Hong Kong-based, or has a career largely associated with Hong Kong Cinema.
A lead actor is Hong Kong-based, or has a career largely associated with Hong Kong Cinema.
The film is largely in Cantonese or Mandarin.
There could be some iffy votes, and if so I'll probably have to make a personal call. For example, THE FOUNDING OF A REPUBLIC could be argued as qualifying due to the many Hong Kong stars, but I would probably disqualify it. On the other hand, THE BANQUET would make the cut, as Daniel Wu was the male lead, plus Yuen Woo-Ping handled the action. Little things like that help.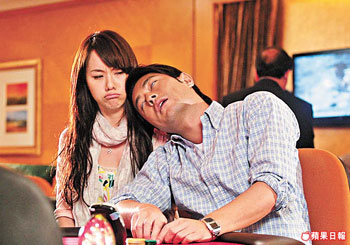 "The rules for this thing are driving me insane!
Does POKER KING count or not?"
If you're still not sure if your movie counts, you can just ask below in the comments if a film qualifies. You can also lobby for your favorites to give people some ideas, but I will squelch naysayers before they even open their mouths. This is a positive, not a negative vote, so no lobbying against anyone else's suggestions. Civility is a virtue.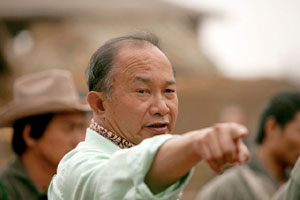 "Hey! You in the back! You're voting for RED CLIFF, right?"
Most of all, have fun! And if you know anyone who may have an opinion, please ask them to vote. More participants means a more representative Top 25 list, which means more people are happy and peace is achieved in the galaxy. We always enjoy achieving galactic peace.