December 29th, 2009
Another day, another slew of reader-selected Hong Kong films, as we count down towards the #1 Hong Kong Film of the Decade. Our last update, which featured numbers 40-31, ranked MY WIFE IS 18 at #35, so that obviously cannot be the #1 film. We're all heartbroken over here.
Previous updates:
Numbers 50-41
Numbers 40-31
Today, it's numbers 30 through 21, starting with:
30. FULLTIME KILLER (2001), directed by Johnnie To and Wai Ka-Fai - 66 points, 1 first place vote - LoveHKFilm Review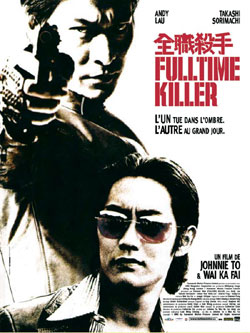 Johnnie To and Wai Ka-Fai went for international audiences with FULLTIME KILLER, hiring Japanese actor Takashi Sorimachi to play cool-as-ice hitman O and loading the film with stylish action sequences. But FULLTIME KILLER's best trick is its postmodern themes; O's flamboyant hitman rival Tok (Andy Lau) emulates popular action movies on his jobs because he "likes their style". Also, the screenplay neatly lifts from John Ford's THE MAN WHO SHOT LIBERTY VALANCE to sublime and even haunting effect. The swipes are cool; if anything, FULLTIME KILLER is all about the movies.
29. THE BEAST STALKER (2008), directed by Dante Lam Chiu-Yin - 67 points, 1 first place vote - LoveHKFilm Review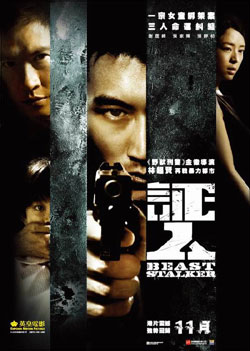 It's Nick Cheung versus Nic Tse in Dante Lam's THE BEAST STALKER, and while Nic (the cop) is the nominal victor, the true winner is Nick Cheung, who took his relentless bad guy role and turned it into six acting awards and counting. A gritty crime thriller with a pronounced human edge, BEAST STALKER is a great Hong Kong movie - exciting, emotional, and willing to get beneath the skins of its none-too-perfect protagonists. For the action-inclined, the slow-motion car crash sequence is worth multiple looks.
28. AFTER THIS, OUR EXILE (2006), directed by Patrick Tam Ka-Ming - 67 points, 2 first place votes - LoveHKFilm Review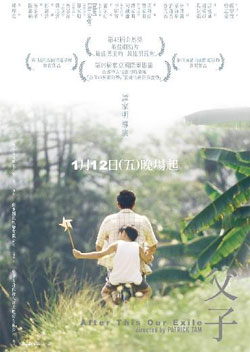 Aaron Kwok won his second consecutive Golden Horse Award for his performance in AFTER THIS, OUR EXILE, and while his first win was somewhat questionable, this one feels rightly deserved. This dark, harrowing and precise drama deserved its accolades too - and it received plenty. Best Picture at the Golden Horse and Hong Kong Film Awards, AFTER THIS, OUR EXILE served as the perfect welcome back for director Patrick Tam, who hadn't made a feature in 18 years. Hopefully it won't be 18 years before his next one.
27. CHINESE ODYSSEY 2002 (2002), directed by Jeff Lau - 75 points, 1 first place vote - LoveHKFilm Review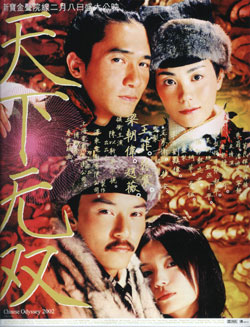 No Hong Kong film list would be complete without a nonsense comedy, and CHINESE ODYSSEY 2002 could be one of the best ever. Jeff Lau's Lunar New Year film is unusually upscale; besides hiring way-above-average stars Tony Leung Chiu-Wai, Faye Wong, Chang Chen and Vicki Zhao, the film is produced by Jet Tone Films, which is run by a guy named Wong Kar-Wai. The film has its silly points, but also some twists that prove surprisingly affecting. Having Tony Leung Chiu-Wai portray those emotions onscreen - well, it's no wonder this movie made so many Top 10 lists. Recipient of a Best Picture award from the Hong Kong Film Critics Society. It beat INFERNAL AFFAIRS.
26. MY NAME IS FAME (2006), directed by Lawrence Lau - 77 points, 1 first place vote - LoveHKFilm Review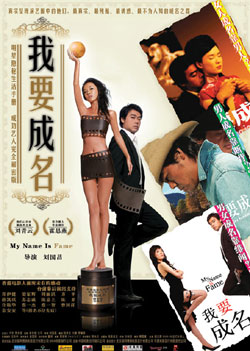 Anyone who really loves Hong Kong movies should love MY NAME IS FAME, not only for its incessant references to the HK film industry but for its leading man, the always-appreciated but usually-not-rewarded Lau Ching-Wan. Lau broke his streak of Hong Kong Film Award losses, finally taking home a Best Actor award with his engaging star turn as aging actor Poon Ka-Fai. That, and the film's positive spirit and glowing portrait of Hong Kong Cinema make it a gem. The cameos by Hong Kong actors and directors, from Ekin Cheng and Ann Hui to Tony Leung Ka-Fai and Gordon Chan, help too.
25. LUST, CAUTION (2007), directed by Ang Lee - 80 points, 3 first place votes - LoveHKFilm Review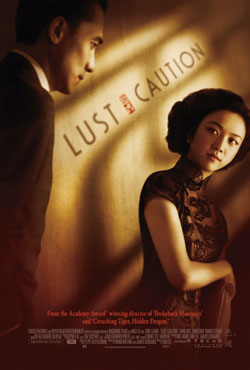 Ang Lee's LUST, CAUTION should have won a Best Foreign Language Film Oscar, right? We'll never know, because the film never qualified for a single submitting country thanks to its confluence of investors and producers, who came from China, Taiwan, the US and finally Hong Kong. The film could have won - it's simply that good and that accomplished, with disciplined direction from Ang Lee and flawless performances from Tang Wei and Tony Leung Chiu-Wai, who actually managed to surpass his own impossibly high acting standard. The Oscars need a do over.
24. MY LIFE AS MCDULL (2001), directed by Toe Yuen - 89 points, 2 first place votes - LoveHKFilm Review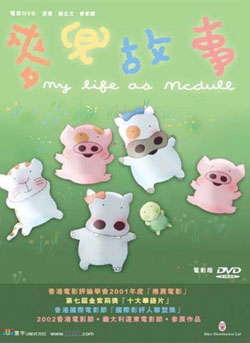 It's marketed for kids, but it's really adults who get the magical, lyrical and even depressing world of McDull. Hong Kong's signature animated pig, the dimwitted McDull uses fantasy and some self-delusion to rise above his humble Tai Kok Tsui trappings, hoping for a life that's worthwhile and accomplished. But hey, he has a loving mom in Mrs. Mak, and perhaps in his attempts at a better life, he's actually found one. The sequels, MCDULL, PRINCE DE LA BUN and MCDULL KUNG FU DING DING DONG are also quite exceptional.
23. FEARLESS (2006), directed by Ronny Yu - 100 points, 1 first place vote - LoveHKFilm Review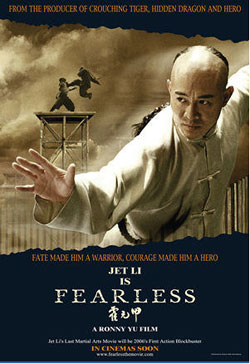 With FEARLESS, Jet Li accomplished what should have been impossible: he surpassed Jackie Chan. Li essentially extended his career by an extra 10 years with his performance as Huo Yuan-Jia, convincing audiences of his worth as a dramatic actor while still maintaining his cachet as an action star. Li took home a Best Actor award from the Hong Kong Film Critics Society for FEARLESS, and built upon the cred earned here with an even more acclaimed turn in THE WARLORDS. Oh, FEARLESS is a pretty good movie too.
22. MEN SUDDENLY IN BLACK (2003), directed by Pang Ho-Cheung - 107 points, 2 first place votes - LoveHKFilm Review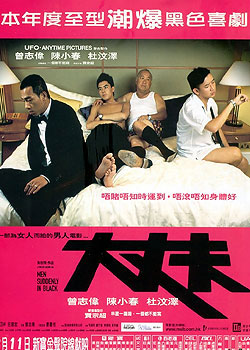 YOU SHOOT I SHOOT brought Pang Ho-Cheung notice, but MEN SUDDENLY IN BLACK brought him box office success. Based on Chor Yuen's 1969 film WISE WIVES AND FOOLISH HUSBANDS, MEN SUDDENLY IN BLACK is smart, self-aware Hong Kong silliness, parodying film, media, and a whole lot more to tell its acerbic Battle of the Sexes tale, where four men conspire to cheat on their wives in the most elaborate way possible. A highlight: Tony Leung Ka-Fai's blisteringly funny cameo as a "fallen" comrade of the wannabe adulterers.
21. ELECTION 2 (2006), directed by Johnnie To - 138 points, 3 first place votes - LoveHKFilm Review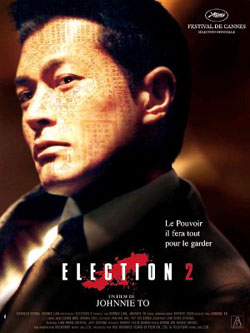 Pitch-black and pitch-perfect, Johnnie To's sequel to his award-winning ELECTION is considered by some to be even better than its predecessor. Picking up not too long after the original, the film explores an all-new triad election involving a power-mad incumbent (Simon Yam), a business-minded golden boy (Louis Koo) and, in the film's masterstroke, China. Dark and meaty in more ways than one, ELECTION 2 represents Johnnie To at possibly the height of his filmmaking powers.
That's it for today. Tomorrow, we'll count down numbers 11-20. It's about time for an appearance from THE SPY DAD or NINE GIRLS AND A GHOST.