December 22nd, 2012
Hello, and welcome to the second installment of THE BEST HONG KONG FILM PERFORMANCES, as decided upon by LoveHKFilm.com readers. This is the type of reader vote that gives multiple awards to Chow Yun-Fat and Leslie Cheung but ignores thespians like Jay Chou. It is a mind-boggling crime.
At least Jay Chou has abs and a grandmother to caress them: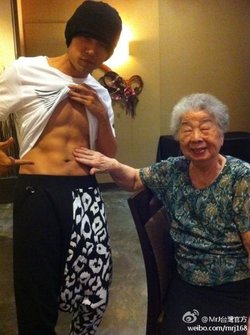 There is nothing awkward about this photo at all.
Last time we gave away Honorable Mentions to performances receiving 5-7 votes by over 80 of our readers. This time, it's the Bronze Performances, given to anyone who got 8-9 votes, and Silver Performances, given to anyone who got 10-13. Why only a 2-point range for Bronze but a 4-point range for Silver. Hmmm, no reason at all, except it means 5 performances per tier. The math is messy but the symmetry is oh-so-nice.
If you're just arriving at our BEST HONG KONG FILM PERFORMANCES series, be sure to check out the first post before you read the rest. Chronological progression, like symmetry, is pretty nifty.
Previous updates:
- Honorable Mentions
Hit the jump to see who gets the Bronze!
Best Hong Kong Film Performances
Bronze Performances (8-9 votes)
Tony Leung Chiu-Wai as Lai Yiu-Fai in HAPPY TOGETHER (1997) - 8 votes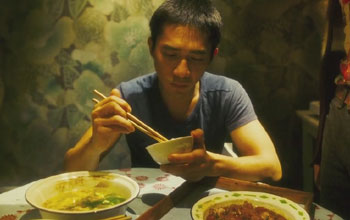 Wong Kar-Wai chose wisely for his two lovers in HAPPY TOGETHER. In casting Leslie Cheung and Tony Leung Chiu-Wai, he got skilled, accomplished and absolutely gorgeous men to play his feuding, passive-aggressive lovers on the road to nowhere in Buenos Aires. Both are great but awards and this vote seem to favor Leung and his pained and introspective Lai Yiu-Fai.
Jackie Chan as Kevin Chan Ga-Kui in POLICE STORY (1985) - 8 votes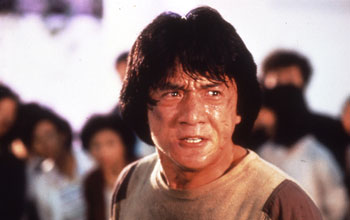 In POLICE STORY, Chan shows off his full arsenal, matching physical comedy with spectacular fight sequences and daredevil stuntwork. It's as complete a physical performance as you'll find on film, and reason enough to forgive Chan for his lack of true acting chops or real-life common sense. As an entertainer, Chan is nearly without peer and that's why he's one of Hong Kong Cinema's greatest stars.
Francis Ng as Hau in INFERNAL AFFAIRS 2 (2003) - 9 votes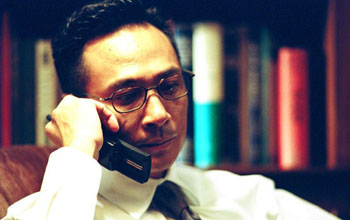 He's known for some of the most epic overacting around (Ugly Kwan, anyone?), but when Francis Ng underacts he sometimes destroys his co-stars. In INFERNAL AFFAIRS 2, Ng does just that, earning a decisive nod over Eric Tsang, Anthony Wong, Hu Jun and Carina Lau. He also outacts Shawn Yue and Edison Chen so there were some gimmes.
Chow Yun-Fat as Ko Chun in GOD OF GAMBLERS (1989) - 9 votes
Only Chow Yun-Fat could so effortlessly pull off a role like Ko Chun in GOD OF GAMBLERS. Ko Chun is a slick, debonair king of the casino, but after smacking his head into a rock, he becomes a different Ko Chun: a brain-damaged, childlike savant who can only be pacified with chocolate. An actor pulling off both roles in separate films is rare — but an actor who can convincingly play both in the same film? Chow Yun-Fat can.
Andy Lau as Lau Kin-Ming in INFERNAL AFFAIRS (2002) - 9 votes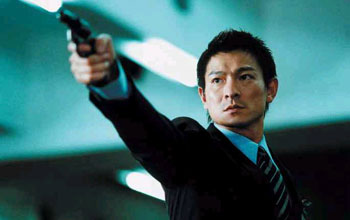 Andy Lau's subtly sinister Lau Kin-Ming is the perfect complement to Tony Leung Chiu-Wai's soulful Chan Wing-Yan in INFERNAL AFFAIRS, and Lau earned plenty of accolades as the darker of this legendary screen duo. Unfortunately, Lau lost the Best Actor award at the Hong Kong Film Awards — to Tony Leung Chiu-Wai. Obviously.
Best Hong Kong Film Performances
Silver Performances (10-13 votes)
Stephen Chow as Joker/Monkey King in A CHINESE ODYSSEY PART 1 (1995) and PART 2 (1995) - 10 votes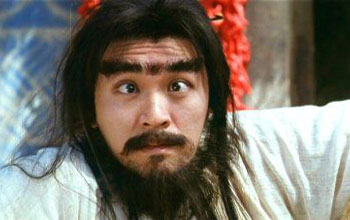 Want proof that Stephen Chow is a great actor? Just watch A CHINESE ODYSSEY. Quoting from ourselves in our TOP 100 HONG KONG FILMS OF THE 90s countdown, "Just check out the final scene of A CHINESE ODYSSEY PART II, where Stephen Chow plays two characters, the mortal Joker and the the immortal Monkey King. They're the same guy at different times in their life, and Chow sells it through the light in his eyes and not just the Monkey make-up." Also, when he needs to be funny, he's funny. When he needs to be dramatic, he's dramatic. You can't ask for more from an actor.
Lau Ching-Wan as Bun in MAD DETECTIVE (2007) - 12 votes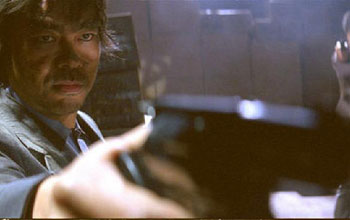 For MAD DETECIVE, Milkyway Image smartly brought its most familiar face for a tailor-made role. Lau Ching-Wan's eccentric detective Bun is a grizzled, manic oddball whose addled behavior is offset by dedication, brilliance and pathos. Lau tears into the role like a sad, tired but determined old dog who's got his jaws locked on a bone and simply won't let go. Simply put, it's an iconic role for Milkyway Image's most iconic actor.
Chow Yun-Fat as John a.k.a. Jeff in THE KILLER (1989) - 12 votes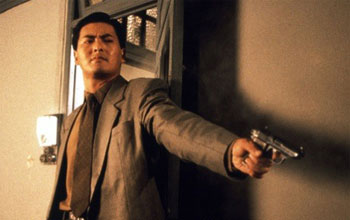 Depending on which version you watch, Chow Yun-Fat's hitman in THE KILLER is called John or Jeff in the subtitles — but either way, he's a total badass and Chow owns the screen with a coolly charismatic and hyper-emotional performance. Martin says, "Jeff may not be the pinnacle of Chow's acting, but performance is sometimes more than just acting and that is certainly the case here. Chow is so natural here it doesn't feel like acting at all — a truly special skill."
Brigitte Lin as Asia the Invincible in SWORDSMAN 2 (1991) - 12 votes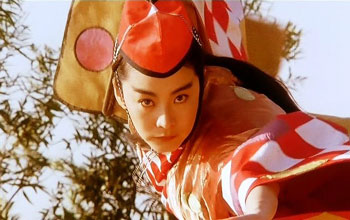 He's a woman and she's a man — but who cares, because he/she can flay your hide with the strings of a zither. Brigitte Lin's Asia the Invincible, who achieves supreme kung-fu power by chopping off some of his bits, is as iconic a Hong Kong Cinema figure as you'll find. About the performance itself, Valerie Soe says, "Brigitte Lin kicks ass. That is all."
Tony Leung Chiu-Wai as Cop 663 in CHUNGKING EXPRESS (1994) - 13 votes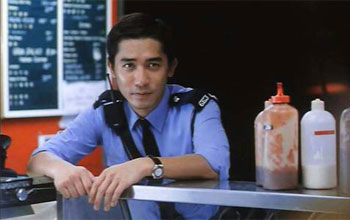 The man every woman wishes she could snag on the rebound, Cop 663 is only the dreamiest law enforcement individual in the history of cinema, and Tony Leung Chiu-Wai is at his understated, heartrendingly best in the role. This performance won Leung multiple Best Actor Awards and the ardent admiration of untold millions of females. He doesn't catch any bad guys but he's not that kind of cop.
That's it this time. Tune in next time when we drop the Gold Performances. Maybe the Twins will finally show up.