Monday, December 31st, 2012
Hello, and welcome to Day 7 of the BEST 200 HONG KONG FILMS EVER. This is a list of recommended Hong Kong films as decided upon by actual readers of LoveHKFilm.com, an incredibly old Hong Kong Cinema website that is oddly still online after 10 years.
Personal note: I started this website as an amateur to film writing (which you can tell if you read the earlier reviews) but after 10 years the site still receives attention and some respected people even compliment us from time to time. My whole career as an editor and writer can basically be credited to this website. I'm pretty thankful for that.
Hey, did anyone else out there build a successful career despite not having the experience or proven skills to recommend them?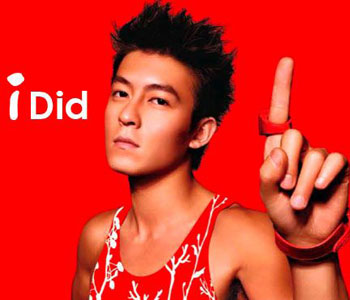 Edison and me: bros for life.
If you've been following this countdown, there have been some surprises and some interesting choices, but from here on out, things get a lot more predictable. The films that you expect to show up do, and the films that you don't expect to show up don't. Ergo, INFERNAL AFFAIRS: it's out there somewhere. Also, RAPED BY AN ANGEL: forget it, it ain't happening.
If you want proof, you should go back and check out the previous entries in this countdown. Anyway, besides seeing that INFERNAL AFFAIRS does not show up yet, going back allows you the chance to see this thing as it was meant to be seen: in order. Otherwise you're just flipping to the back of the book and ruining it for yourself — you know, like Billy Crystal does in WHEN HARRY MET SALLY. Yeah, we're really dating ourselves with that reference.
Previous Updates:
Numbers 200-171
Numbers 170-141
Numbers 140-111
Numbers 110-81
Numbers 80-61
Numbers 60-41
Hit the jump and let's meet numbers 40-21!