Tuesday, March 23rd, 2010
Hello and welcome to the final episode of the Top 100 Hong Kong Films of the Nineties, as decided upon by LoveHKFilm Readers who had far too much time on their hands. This countdown has dragged on for a week now, so people must be ready to find out what's in the Top 5. You're all excited, right?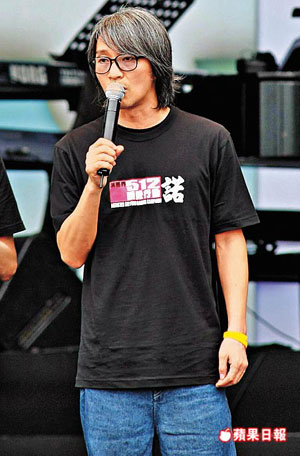 "I can't have any more movies on this list, so what do I care?
These people are morons if they can't rank me higher than #10!
I call shenanigans! Screw this! I'm going home!"
Well, maybe not everyone is that excited.
Anyway, it was necessary to drag this thing out for so long because A) we needed to manufacture suspense, and B) we needed to delay things to finish writing the blurbs, resizing the photos, and attending to that thing called a day job. But hey, we made it. We can finally return to our regular life, which involves sleep, some hopeful PS3 time and maybe some attention paid to the main LoveHKFilm website. Last we checked, it still existed.
We're always required to always say this: if you've just joined us, check out the earlier entries so as not to ruin the experience of reading the countdown from the very first entry. We urge you to punish yourself and start from the beginning:
Numbers 100-81
Numbers 80-61
Numbers 60-41
Numbers 40-31
Numbers 30-21
Numbers 20-11
Numbers 10-6
Okay, let's finish this thing! Then we can forget that it ever happened.