January 2nd, 2013
So, we've reached Day 4 of THE BEST HONG KONG FILM PERFORMANCES. This post will reveal the two actors and the two actresses who received the most votes — with the exception of one individual who received more votes than all of them and will be revealed afterwards. The simple version: there are five names left, and none of them are Donnie Yen.
Not like Donnie cares, he's got other things on his mind: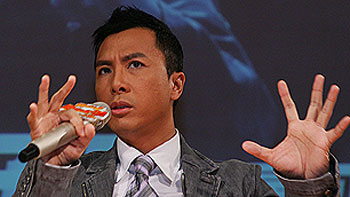 Donnie Yen teaches us about one of his non-martial arts "stances."

Quick background one more: 83 people sent in their random picks for Best Hong Kong Film Performances, and we tallied them up to come to these totals. So, for every actor that appears in this next batch of reveals, nearly a quarter of voters blindly wrote their names down. That's actually a decent feat.
As usual, you may want to check the previous updates in case you wonder if a certain actor or performance has shown up.
Previous updates:
- Honorable Mentions
- Bronze and Silver Performances
- Gold Performances
Hit the jump to see who the Best Actors and Actresses are!
Best Hong Kong Film Performances
Best Performance by an Actor in a Hong Kong film
Runner-up:
Tony Leung Chiu-Wai as Chan Wing-Yan in INFERNAL AFFAIRS (2002) - 18 votes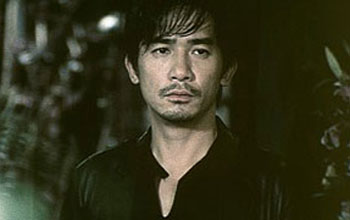 When Tony Leung Chiu-Wai won Best Actor at the Hong Kong Film Awards for INFERNAL AFFAIRS, he had already won three times for Best Actor (CHUNGKING EXPRESS, HAPPY TOGETHER, IN THE MOOD FOR LOVE), plus twice for Best Supporting Actor (PEOPLE'S HERO, MY HEART IS THAT ETERNAL ROSE) — so it was hard to imagine that some role as an undercover cop was going to net him a sixth award. That is, unless you had seen Leung in the role. As Chan Wing-Yan, Leung demonstrates a variety of emotions, and frequently he has to show us those emotions while acting like he's feeling something else entirely. Credit the man's amazing ability to act with his eyes — basically the perfect tool for communicating wordlessly through close-ups or simple gazes. One wonders if Leung would be as effective an actor on stage, as he would be robbed of that unique skill. But on film, there are few actors better than Tony Leung Chiu-Wai.
Winner:
Chow Yun-Fat as Mark Gor in A BETTER TOMORROW (1986) - 19 votes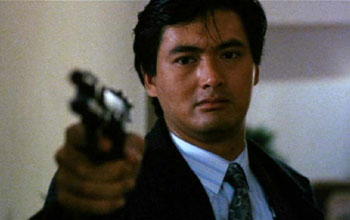 Arguably the most charismatic performance in the history of cinema, Chow Yun-Fat played A BETTER TOMORROW's iconic Mark Gor with the perfect mix of irreverent cool and unwavering honor. Chow occasionally veers towards overacting, but John Woo's hyper-realistic, romantic vision of the Hong Kong underworld is so convincing and complete that Chow only comes off as its most awesome and indelible individual. As a movie character, Mark Gor has it all: a towering attitude, crippling pathos, tremendous resolve, intense loyalty and the honesty and integrity to say what needs to be said and do what needs to be done. Shelly Kraicer says it best about Chow Yun-Fat as Mark Gor: "I suppose this is the closest we will ever get to what a god would look like if caught on film." No one here will argue.
Best Hong Kong Film Performances
Best Performance by an Actress in a Hong Kong film
Runner-up:
Maggie Cheung as Mrs. Chan in IN THE MOOD FOR LOVE (2000) - 21 votes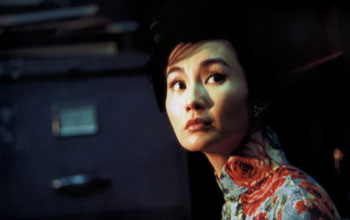 Maggie Cheung's performance as Mrs. Chan in IN THE MOOD FOR LOVE is yet another of her immaculate screen appearances, combining luminous beauty with the unmatched ability to adjust that brightness to match every emotion imaginable. Mondo Serious terms her work "A perfectly controlled acting performance allied to classic movie star beauty," and while Tony Leung Chiu-Wai earned just as much cred opposite Cheung, Martin says, "the film belongs to Maggie's performance." What's disappointing is that since IN THE MOOD FOR LOVE in the year 2000, Cheung has appeared in a grand total of three Hong Kong films, and two of those appearances amounted to cameos. Despite virtually abandoning movies for a decade she remains the most decorated Hong Kong actress around, with five Hong Kong Film Awards for Best Actress and a Cannes Film Fest win for Olivier Assayas' CLEAN. Not bad for a former Miss Hong Kong runner-up.
Winner:
Faye Wong as Faye in CHUNGKING EXPRESS (1994) - 24 votes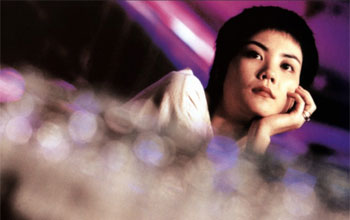 Who saw this one coming? I'm guessing not that many people because while everyone loves Faye Wong in CHUNGKING EXPRESS, she doesn't have a body of work or a following (as an actress, not a singer) as large as any of her screen contemporaries. As Faye, the dreamy-eyed countergirl at Lan Kwai Fong eatery Midnight Express, Wong is so effervescent and convincing that it hardly seems like she's acting. James Brown says that it's "Impossible to imagine the film without her. Like Jean Seberg in BREATHLESS, this is a performance that's more about being present in a moment than anything else." Mondo Serious says about Faye Wong, the performer: "A voice for music, a face for cinema and huge amounts of charisma. When you watch CHUNGKING EXPRESS it seems unfair that you cannot climb into the screen just to hang out with her." Faye Wong may not go down in the record books as one of Hong Kong's greatest actors, but her performance from CHUNGKING EXPRESS? This reader vote says "Yes."
And that's it for THE BEST HONG KONG FILM PERFORMANCES! Thanks for playing and for sticking around as we handed out a bunch of mostly predictable accolades. Please do pay attention to THE BEST HONG KONG FILMS EVER countdown going on concurrently as there are still 20 films left to be revealed. Thanks and see you!
.
.
.
.
.
.
.
.
.
.
.
.
.
Oh sorry, BEST PERFORMANCE IN A HONG KONG FILM EVER comes up tomorrow. It is who you think it is.