December 27th, 2012
Our third installment of the BEST HONG KONG FILM PERFORMANCES reveals the Gold Performances, meaning we'll finish this up in 2 more posts: one for the Best Actor/Actress and runner-ups, plus a final post for Best Hong Kong Film Performance Ever. Yeah, we're stretching this out.
Before we get to the Gold Performances, it's been noted that the these awards have been male dominated. That's not much of a surprise. English language coverage of Hong Kong film is largely genre-oriented, and vocal or active genre film fans are largely male — just check out your favorite genre film website and note how many writers, editors and commenters are men. It's like a sausage party out there on the Interwebs.
That said, if this lady doesn't get some recognition soon there will be hell to pay: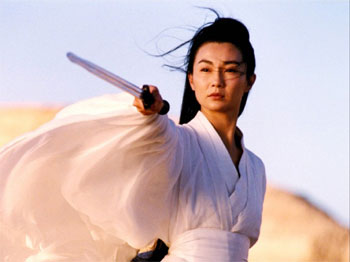 "Fix this. NOW."

We're working on it. But really, you should try appearing more movies. It could up your chances.
As usual, you may want to check out previous results before you get to this one. Sadly, you won't find any Stephy Tang or Shawn Yue performances there. Spoiler: neither will be mentioned on this or later posts. Our apologies to the FEEL 100% 2003 alumni.
Previous updates:
- Honorable Mentions
- Bronze and Silver Performances
Hit the jump and go for gold.