Thursday, February 10th, 2011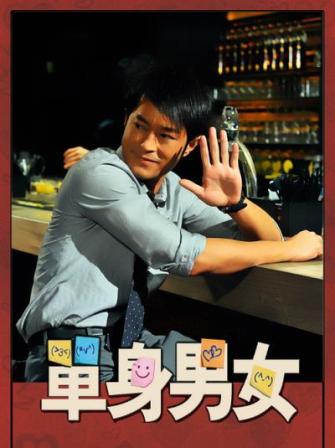 Today, news outlets like The Hollywood Reporter, NPR, and ABC News are carrying an Associated Press story that discusses Johnnie To's many upcoming film projects. According to journalist Min Jin's article, To has made a calculated decision to shoot light romances geared specifically toward the China market rather than make the kind of films he's become more famous for — those slick urban crime thrillers that have earned him not just critical praise, but a cult following of fanboys and girls internationally.
In addition to 2011's Don't Go Breaking My Heart, To is currently working on High Altitude Romance II, a film which stars Louis Koo, Sammi Cheng, Huang Yi, Gao Yuanyuan, and Wang Baoqiang. Although the title is alleged to be a direct translation of the Chinese title, that doesn't really explain what happened to the seemingly non-existent High Altitude Romance I.
In any event, the bigger news (at least to me) was the revelation that To will be reuniting his Needing You/Love on a Diet/Yesterday Once More co-stars Andy Lau and Sammi Cheng for a comedy geared for Mainland Chinese audiences. Rounding out To's projects is a brief mention of a third film in the Milky Way Image pipeline, a project tentatively titled Lethal Gold, which is set to star Lau Ching-Wan and Richie Ren — that is, if certain scheduling issues can be resolved.
However, central concern of this AP article isn't so much the number of projects, but To's reasoning for doing two, possibly three romantic comedies in a row.  In a totally pragmatic, but no less depressing statement, To explains the change:
"This is intentional. We need to cultivate that  market. It's difficult to do that with the kind of movies we typically make. In order to avoid problems and excessive edits with the censors, we are making softer movies like love stories and comedies," To told reporters. "If we make a crime movie or one of our more personal films, there will be more obstacles."
Unlike some Hong Kong cinema fans, I don't necessarily need The Mission Part VII from Johnnie To and Wai Ka-Fei, but it's sad to see that serious concerns over censorship are preventing him from making more personal films. I sincerely hope that this strategic attempt to a) avoid getting their films cut to shreds by censors and b) make some dough back for their investors doesn't result in largely impersonal, soulless crap.
I guess we'll get our first glimpse on March 31st when Don't Go Breaking My Heart is released to theaters. The film stars Louis Koo, Daniel Wu, Gao Yuanyuan, Lam Suet, and J.J. Jia. If you'd like to see a trailer for the film or perhaps read Media Asia's unnecessarily excessive and spoiler-filled plot synopsis, click on the link below.