Sunday, November 28th, 2010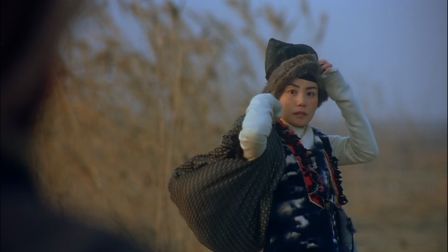 While crossing over to Genting, Malaysia during a Singaporean vacation a summer or two ago, I picked up a number of affordably-priced Hong Kong DVDs, including Police Story 3: Supercop, For Bad Boys Only, and the TVB series, EU. Amongst the plethora of films I purchased for bargain basement prices was Jeff Lau's Lunar New Year Comedy, Chinese Odyssey 2002, a comedic follow-up of sorts to the Lau-directed, Stephen Chow-led Monkey King movies, A Chinese Odyssey Part 1: Pandora's Box and A Chinese Odyssey Part 2: Cinderella. I'd seen the movie previously and enjoyed it, but I only owned the VCD so I figured it was about time for an upgrade.
Although not directly connected to the two previous films I mentioned, the tone of Chinese Odyssey 2002 is quite similar. Mixing equal parts lowbrow comedy,  (self-)parody, and heartfelt romance, the film makes for quite a mishmash of genres. Narratively, Chinese Odyssey 2002 centers on Tony Leung Chiu-Wai's Ah Long (aka "Bully the Kid" in the English subtitles), the local village hooligan whose frequent shenanigans have jeopardized the marriage prospects of his cute, prone to cross-dressing sister, Feng (a mesmerizing Vicki Zhao). As fate would have it, the Princess Wushuang (Faye Wong) has fled the palace in search of –well, I'm not sure. A genuine experience of the outside world? A newfound sense of freedom? A way to avoid an inevitable arranged marriage? One imagines it's some combination of the three and then some.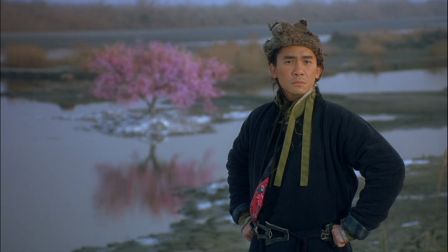 Stay strong, Little Tony. Stay strong.