Tuesday, October 12th, 2010
Have you ever bumped into a celebrity in your daily life? For some of you folks, it might be a common occurrence; for others, it's a rare treat. If we leave aside sports/sci-fi/comic conventions, public appearances, or other venues where I knew a certain famous person would attend, I've only seen a handful of "celebrities" in my life. I once saw Louis Koo and Daniel Wu at Changi International Airport in Singapore, although my brain didn't process what I was seeing until it was much too late. Before that, I saw Diane Keaton shopping on Pacific Avenue in Santa Cruz, CA; Lost's Naveen Andrews browsing Kahala Mall on Oahu; the B-52's Fred Shneider holding a man purse in Detroit; and G.W. Bailey (a.k.a. Captain Harris in the Police Academy films) at some random airport when I was a kid. There are no interesting stories attached to any of those sightings. Sorry.
However, besides the botched Koo and Wu encounter, I do have one more "sighting" that actually connects with Hong Kong cinema that I could share with you.
A very long time ago, I visited Hong Kong for the first time. During the requisite sightseeing tour of the island, I saw a great many things. I've documented some aspects of my trip before, but never something as pointless as this: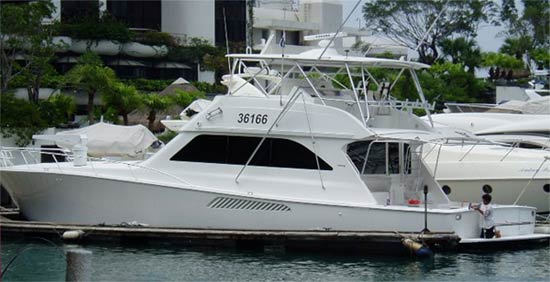 What's the significance of the above pictured watercraft? According to my tour guide, this boat belongs to none other than…
(drumroll, please)