Wednesday, January 5th, 2011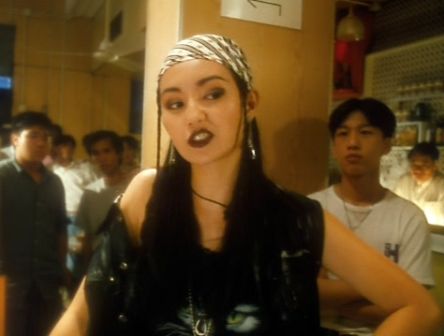 Yep, that's Maggie Cheung in Boys are Easy.
By all rights, this 1993 Wong Jing-directed farce should not be as funny as it is, but I'll be damned if I wasn't entertained all the way through. A lot of the film's charm is a direct result of the game performances given its all-star cast. Consider the big names involved: Brigitte Lin Ching-Hsia, Maggie Cheung Man-Yuk, Chingmy Yau Suk-Ching, Tony Leung Ka-Fei, Jacky Cheung Hok-Yau, and the man himself, Ekin Cheng! The plot — or what passes for one — is all over the place, but what do you expect in a Wong Jing film?
Eager to get all of his daughters married off, Ching Sing (Richard Ng) hatches a daring plot with his son, Ching Siu-Pei (Jimmy Lin) to achieve this incredibly old-fashioned goal: he fakes a cancer diagnosis, telling them he only has a month to live. And so, due to Ching's manipulations, the three girls do their best to pretend they have boyfriends to placate their "dying" father.