Wednesday, October 13th, 2010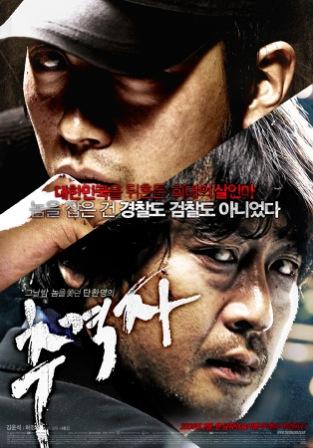 On the main site, Kozo has posted my review for The Chaser, a 2008 South Korean film, from first-time director Na Hong-Jin. This award-winning motion picture first came to my attention via Roger Ebert's three-and-a-half-star review this past January, and after stumbling upon the Malaysian DVD during a summer visit to Hawai'i, I just had to pick it up a copy and see the movie for myself.
The Chaser was a multiple award-winner at the 45th Daejong Awards, taking home prizes for Best Picture, Best Director, and Best Actor (Kim Yoon-Seok). If you're a fan of gritty, pulse-pounding thrillers (and not too squeamish about gore), you'll want to check this one out.
You can read my LoveHKFilm.com review here, and I've embedded the UK trailer for the film below. The whole "There's a U.S. remake coming!" angle in the preview is kinda silly, if not downright annoying, but otherwise, I think it showcases the film's premise fairly well.