Sunday, April 18th, 2010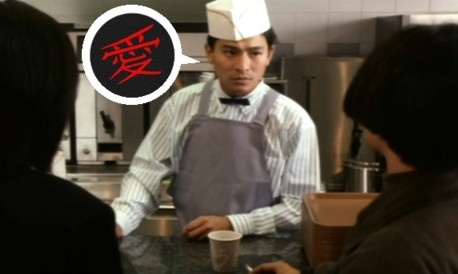 With the official LoveHKFilm.com reader poll on the Top Hong Kong Films of the 1990s now complete, I thought I might as well share my own top choices with everyone. The moment this poll was announced, I scribbled down what amounted to about  twenty-five or so 90s era Hong Kong films that I absolutely loved or really, really liked. After consulting our archive and recommendation lists to make sure a really wonderful movie hadn't completely slipped my mind, I whittled the list down to twenty choices and sent them in to Kozo. Of course, there are so many films to choose from, so even personal faves like Lost and Found and Rave Fever got cut out in the process. Before I begin, let me be clear about one thing, I had ZERO desire to create a list that would be considered as "representative" of the decade. That's a tactic  we often see in random magazine and website top ten lists (I'm looking at you, Entertainment Weekly), as a few "respectable choices" are mindlessly tacked on to add some air of legitimacy. Well, NONE of my choices were made because I thought I should fulfill somebody else's expectations of what a top ten (or twenty in my case) list should look like. I went with my head, my heart, and my gut.
The last time I composed a top ten list, I chose to do a countdown. I did so for at least three reasons: 1) I was modeling it after current AICN and former CHUD.com critic, Jeremy "Mr. Beaks" Smith's ambitious Top 100 Films of the Decade countdown, 2) a LoveHKFilm.com's reader's poll countdown was already under way, and I thought that readers might be interested to know if my picks coincided with their own, in anticipation of the final ten, and 3) it seemed like writing and posting about my choices in piecemeal fashion made a lot more sense than crafting an overlong and unwieldy blog post that nobody would want to read. Sounds logical enough, right?
Well, this time around, I'm going to do things a little differently. Not only is the 90s readers' poll long over, but I just really don't have a desire to write about every movie that I chose with the same level of depth. Instead of a countdown, I'm gonna just lay it all out here and then talk about some of the films in separate blog posts.