Wednesday, December 30th, 2009
Compiling a top ten list of the decade's best movies is tough work. There are a ton of great Hong Kong films out there, and some just couldn't make the cut on so short a list. To compensate for any perceived oversights, I've decided to list choices #11-#25. I'm certain that some of my picks might be a little unorthodox or downright surprising, but I'm just going to have to follow my gut here, folks — critical or reader consensus against me be damned.
BEST OF THE REST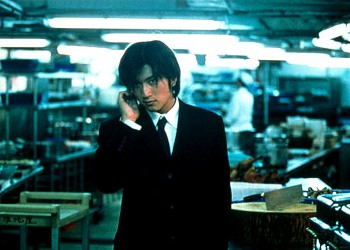 11. Time and Tide (2000) — I unabashedly love this movie, and it came very close to making the top ten. Whatever hesitancy I had in embracing Nicholas Tse as a leading man disappeared completely thanks to this movie, as his little brother/big brother chemistry with rugged rock n' roller Wu Bai (who provides a killer soundtrack) is just part of what makes this movie so good. The other part is the action — in particular, that breathless, suspense-filled sequence that makes up a good chunk of the film's second half. I'm hard pressed to forget that pulse-pounding tenement assault or the decidedly unconventional baby delivery sequence that caps the film. Time and Tide is an action fan's dream, and, the last great Tsui Hark movie (so far) – and yeah, I saw Seven Swords.