October 12th, 2010
Have you ever bumped into a celebrity in your daily life? For some of you folks, it might be a common occurrence; for others, it's a rare treat. If we leave aside sports/sci-fi/comic conventions, public appearances, or other venues where I knew a certain famous person would attend, I've only seen a handful of "celebrities" in my life. I once saw Louis Koo and Daniel Wu at Changi International Airport in Singapore, although my brain didn't process what I was seeing until it was much too late. Before that, I saw Diane Keaton shopping on Pacific Avenue in Santa Cruz, CA; Lost's Naveen Andrews browsing Kahala Mall on Oahu; the B-52's Fred Shneider holding a man purse in Detroit; and G.W. Bailey (a.k.a. Captain Harris in the Police Academy films) at some random airport when I was a kid. There are no interesting stories attached to any of those sightings. Sorry.
However, besides the botched Koo and Wu encounter, I do have one more "sighting" that actually connects with Hong Kong cinema that I could share with you.
A very long time ago, I visited Hong Kong for the first time. During the requisite sightseeing tour of the island, I saw a great many things. I've documented some aspects of my trip before, but never something as pointless as this: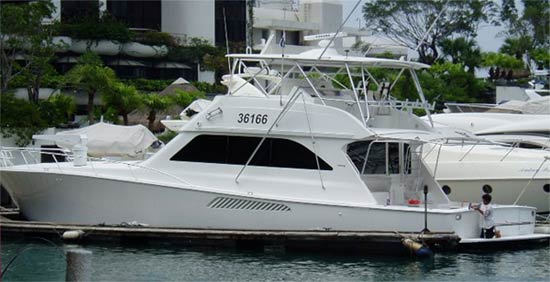 What's the significance of the above pictured watercraft? According to my tour guide, this boat belongs to none other than…
(drumroll, please)
… Leon Lai Ming, star of Comrades, Almost a Love Story; Fallen Angels; and, most recently, Fire of Conscience.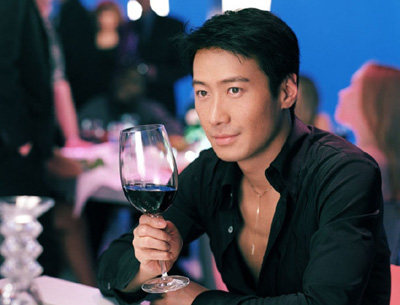 Leon Lai Livin' La Vida Loca
Should we believe that this is actually Leon Lai's boat? I mean, the tour guide made a point of saying who the boat belonged to in at least three languages — Mandarin, Cantonese, and English. But then again, he also claimed he was the nephew of Li Ka-Sing, so you'll have to make your own judgments.
If you have any interesting, funny, random, or completely pointless celebrity sightings, feel free to share them in the comments section. To round out this post of largely random nonsense, I give you Lonely Island's "I'm on a Boat."
WARNING:
NSFW due to Explicit Lyrics and Suggestive Situations Involving a Mermaid.