January 6th, 2010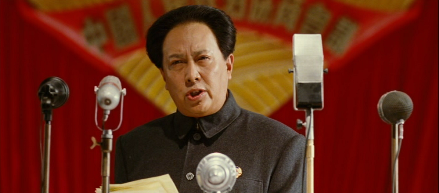 A long time ago in a country far, far away…
It is a period of civil war. Rebel spaceships, striking from a hidden base, have won their first victory against the evil Galactic Empire — WHOOPS! Wrong epic saga.
If you're wondering how I could confuse The Founding of a Republic – a star-studded Mainland Chinese film made to commemorate the 60th anniversary of the People's Republic of China — with one of George Lucas's blockbuster space operas, let me explain (and reveal my once fervent Star Wars fanaticism in the process): The Fall of the Republic was one of many rumored titles for the third film of the Prequel Trilogy, as we all presumed the Republic made way for the Empire in the Original Trilogy (in fact, the Republic is the Empire — just under new management).
Anyway, to get back on point — I finally caught The Founding of a Republic over the winter break, and boy was I disappointed! What a snooze! I have to admit that the movie is often pretty to look at despite the required presence of numerous unattractive and/or middle-aged political figures. And I suppose it's sort of amusing when each of the big-time Chinese celebs (Jet Li, Andy Lau, Zhang Ziyi, Donnie Yen, Leon Lai, etc) show up for their thirty-second cameos, but let's be real about this — the movie could use a LOT of work.
Now to that comment, you might be saying to yourself, "Hey, THIS IS HISTORY, MAN! You can't mess with history! It's not like you can just spice things up by having Mao Zedong and Chiang Kai-Shek have a lightsaber duel on top of the Great Wall of China!"
Well, you know what I say to that? Why the heck not? I don't think the presence of lightsaber-wielding Jedi masters would have hurt this movie one bit.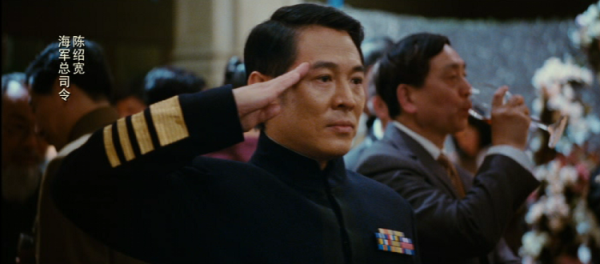 Jet Li approves of lightsaber duels with historical figures
Okay, I'm kidding. But really, even though the stakes may be high for the real-life characters depicted in the film, The Founding of a Republic is so dramatically inert, it's almost unbelievable. Aside from a briefly tense moment at a military checkpoint, the film fails to conjure up any palpable feeling of tension or drama. Sure, it's all a foregone conclusion, but so was the fate of the Titanic.
I kind of feel bad for directors Huang Jianxin and Han Sanping, and here's why: horror auteur John Carpenter has said on more than one occasion that the most difficult scenes to shoot are ones in which two people are simply talking with one another. What's difficult about it, he says, is to keep it interesting for the audience. The Founding Republic is almost entirely composed of scenes in which people, often just two, talk about what's going on in China and how they feel about it. In a sense, this is a movie composed entirely of set-up and exposition, leading to the "climactic" scene that's featured in the screengrab of Mao I've included at the beginning of this article.
I won't even bother to analyze the politics of this movie. I don't think I'm qualified anyway. And Kevin already did a really thorough job of pointing out the film's limitations so I won't cover the same ground again. All I can say is that The Founding of a Republic didn't work for me — not as a history lesson and not as a cameo-fest (and I missed Jackie Chan somehow!).
But y'know, I am curious…how did the rest of you like it? And if you did truly like it — what appealed to you?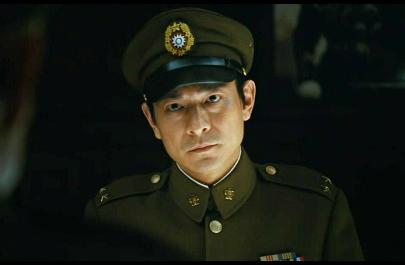 Tell "Army Andy" EVERYTHING!