July 24th, 2010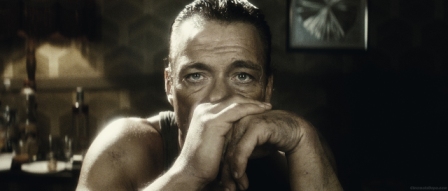 The "Muscles from Brussels" delivers a bravura performance in JCVD, a genre-bending 2008 film from French Algerian director Mabrouk El Mechri. Now I realize that me saying that the film boasts Jean Claude Van Damme's finest acting turn may sound like sarcasm or faint praise when talking about the man who rose to fame in films like Bloodsport, Kickboxer, and Cyborg, but, it's not meant to be thinly-veiled diss at all.
This movie was a brave and smart choice for Van Damme to make; let's just hope he can follow it up with something that's equally as interesting. Otherwise, his "comeback" will be short-lived indeed. If not, there's always this to remember him by:
But let's get back to the reason I posted this in the first place — a random movie quotation. Filled with fourth-wall breakages galore, clearly meant to evoke Godard, JCVD contains a number of funny references to Van Damme's life and career. One relevant bit of Hong Kong cinema-related verbiage comes when a character openly questions why Van Damme hasn't worked with John Woo since 1993's Hard Target. Siding with his idol, the man gets indignant about Woo's "behavior."
"If it weren't for you, he'd still be filming pigeons in Hong Kong!"
 Funny? Accurate? Quoteworthy? You be the judge.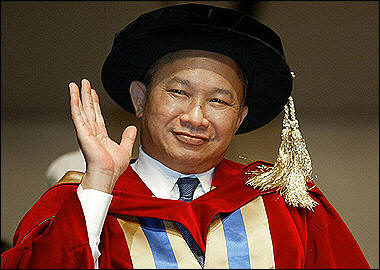 Dr. Woo approves this blog post.