January 8th, 2011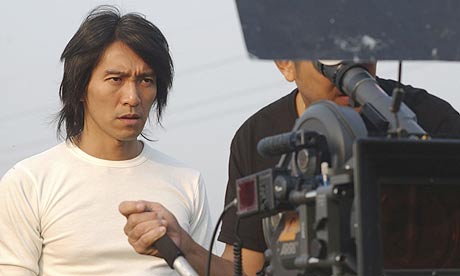 "Creative differences" — that's the diplomatic way in which most filmmaking break-ups are explained to the public, and that's exactly what was said when Stephen Chow left Sony's The Green Hornet several months after he had been tapped to not only direct the film, but co-star as the Green Hornet's sidekick, Kato, most famously played by his idol, Bruce Lee in the 1960s TV show. Chow had been quoted as saying,"The idea of stepping into Bruce Lee's shoes as Kato is both humbling and thrilling, and to get the chance to direct the project as my American movie debut is simply a dream come true." As many people probably wondered, why did Chow walk away from his "dream come true"? Well, now we have a possible answer, although whether or not the source is being facetious or not remains to be seen.
In the January 14th issue of Entertainment Weekly, director Michel Gondry, the man who eventually nabbed the directing gig after Chow parted ways with the Seth Rogen-led project, explains just what those creative differences were. According to a piece written by Benjamin Svetkey, Gondry says Chow had "really, really crazy ideas that you would not dare bring to a studio […] AIDS was involved. Plastic boobs were involved, too."'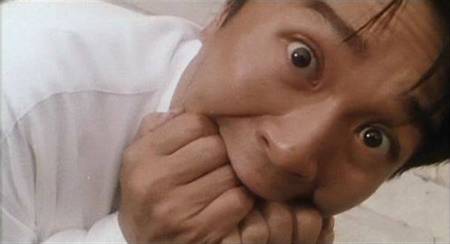 Clearly, the most unflattering picture of Stephen Chow I could find.
Of course, a rep for Stephen Chow issued a denial for Gondry's claims, but one has to wonder if any of what the director is claiming is true.  What little crumbs he gives sound pretty bizarre, as if 1990s era Stephen Chow had somehow gotten a hold of a time machine and showed up for the meeting with Seth Rogen instead. Or maybe it was Wong Jing in a Stephen Chow wig; I'm not sure.
My personal theory was that either Seth Rogen and Stephen Chow had no chemistry whatsoever or the studio felt Chow's ideas for Kato would overshadow the Green Hornet — both legitimate concerns. I never thought it had anything to do with dated AIDS jokes — but then again, who the hell would? Maybe Gondry is exaggerating a bit.
In other news, The Green Hornet has been testing well with audiences, much to the surprise of just about anyone not associated with the film. Oh, and Jay Chou — the guy who was eventually hired to play Kato — recently made the cover of Inside Kung-Fu.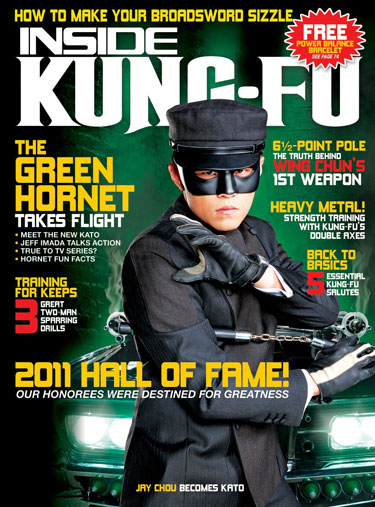 For more Green Hornet coverage up until the movie's release on January 14th, stay tuned to this space.