February 16th, 2011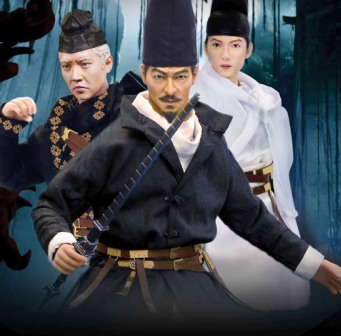 Sometime in the fall of 2010, Dragon Models, Ltd. released a set of figures in conjunction with Tsui Hark's Detective Dee and the Mystery of the Phantom Flame. Although previously featured in a post by forum moderator Wongsaurus in the LoveHKFilm.com community, I totally missed this bit of news. But since I'm trying to catalogue all Hong Kong cinema-related toy releases for as long as this blog exists, I figured I'd create a post especially dedicated to the Detective Dee figures.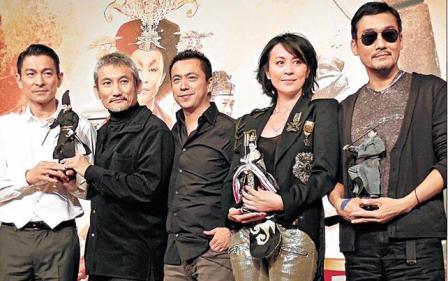 The full set includes figures of Detective Dee (Andy Lau), Shanguang Jing'Er (Li Bingbing), Bei Dong-Lai (Deng Chao), Sha Tor (Tony Leung Ka-Fei), and Empress Wu Zetian (Carina Lau). No Tsui Hark figure has been announced of yet. I haven't had a chance to see Detective Dee for myself, but the figures look quite good — at least in promotional photos.
If you're wondering how much these figures cost, the currency converter I used on one online retailer's price puts these babies at something like $128! And that was for the pre-order, so there's no telling how much these things go for on the aftermarket. If you're interested in buying them or you're like me and can only look, check out the 1/6 Warriors forum for additional pictures or just click the thumbnails under the break for a closer look.
Photos courtesy of Dragon Models, Limited