February 14th, 2011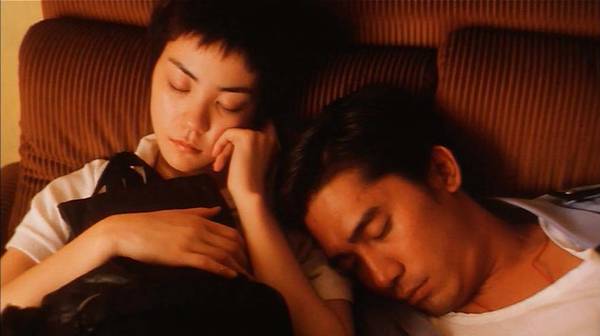 While I recognize that many people hate Valentine's Day and believe it to be be a nefarious "get rich" scheme perpetrated by a shadowy conspiracy of flower shop owners, greeting card companies, and chocolatiers, I think it has some value as a celebration of love, as long one doesn't get too caught up in the generic expectations associated with the event.
So…Happy Valentine's Day! Whether you're partnered up, just dating, or flying solo, here are some Hong Kong film recommendations for your consideration. I have to apologize to some of our readers for my largely heteronormative picks (with the possible exception of one), but frankly, the gay-themed Happy Together ain't the most upbeat film around. Anyway, you can take a look at my recommended romantic Hong Kong films (w/pictures! Yay!) just under the break.
*     *     *
 1. Comrades, Almost a Love Story (1996)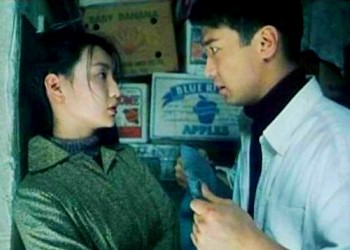 As I've stated elsewhere, Comrades, Almost a Love Story is my favorite Hong Kong romance of all time. This Peter Chan-directed film garnered numerous prizes at the 16th Annual Hong Kong Film Awards, and with good reason, it's a wonderful film. Comrades tells the story of Xiao-Jun, a dopey, goodhearted Mainland Chinese immigrant played by Leon Lai, who arrives in Hong Kong looking to make a few bucks to send back home as well as save up for his eventual wedding to his hometown sweetheart (Kristy Yeung). As fate would have it, our hero befriends a tough, street savvy "local" girl named Chiao (Maggie Cheung). The two make an unlikely pair; they certainly don't seem all that compatible on the surface, but as you might expect, sparks start to fly. What happens next is a decade long "romance" that takes us from the streets of Hong Kong all the way to New York City. As with most real-life romances, love happens here when the characters least expect it, but not without a few hearts getting broken in the process. You can read the rest of my thoughts on this amazing film here.
2. Chungking Express (1994)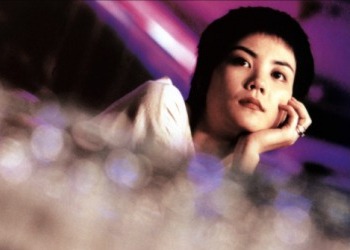 I almost put In the Mood for Love here, but I decided that Chungking Express should be the representative Wong Kar-Wai film on the list. I'd wager vital parts of my anatomy that Chungking Express is probably the first Wong Kar-Wai film that most Americans saw. When I first saw this flick on VHS, I honestly didn't know what to think of the movie once I'd finished it. Confused, challenged, yet strangely exhilarated, Chungking Express was like no Hong Kong movie I'd seen before — and that's actually saying something if you think about how weird, wild, and downright nutty Hong Kong cinema can get. Scenes both big and small featuring stars Faye Wong, Tony Leung Chiu-Wai, Takeshi Kaneshiro, and Brigitte Lin are etched into my brain all these years later. And howzabout that finale? For my money, Chungking Express contains the very best ending in a Wong Kar-Wai film to date. The film concludes at precisely the right moment, giving us something beautiful, open-ended, and above all, hopeful. What more can you ask for? You can read my full thoughts on Chungking Express and some of the other films that make up WKW's oevre here.
3. Needing You (2000)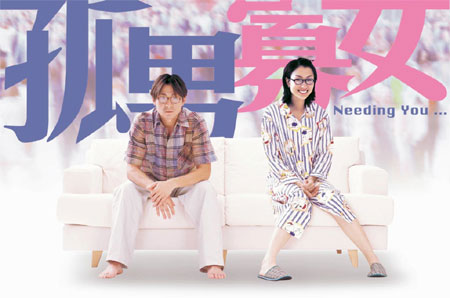 While I have some problems with the ludicrous events of the final act, somehow Needing You really works for me. Before seeing this film, I didn't really grasp the appeal of Sammi Cheng. Afterwards, however, I totally got it — boy did I ever! Coached on by an affable Andy Lau, Cheng's attempted seduction scene of her ex-boyfriend is just one of the many memorable moments that make this bubbly romantic comedy worthwhile. It's no wonder, then, that the palpable onscreen chemistry between the film's two good-looking co-stars would carry over to a number of future collaborations. This makes an excellent double bill with their follow-up flick with Johnnie To, Love on a Diet. However, the third film in this unofficial "trilogy," Yesterday Once More, is totally optional. To read my two cents on Needing You and a couple other great films, click here.
4. Lost and Found (1996)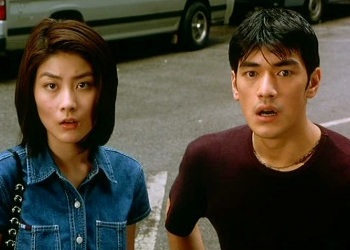 Lost and Found is the rare romantic film that's completely carried by its leading man — in this case, Takeshi Kaneshiro. While co-star Kelly Chen isn't bad as Lam, a privileged young woman diagnosed with leukemia, Kaneshiro's character is the heart and soul of the film. Even Michael Wong is quite good here, playing Ted, a Scots-Chinese sailor who regales Lam with tales of "The Edge of the World" and then disappears from her life, prompting Lam to hire Worm (Kaneshiro) to track him down. Not only is the film quite good, but it certainly renewed my interest in visiting Scotland with its breathtaking last act vistas. I hope to watch the film again in the near future, although I'm a bit wary since the subject matter hits incredibly close to home. For a full critique, please check out Kozo's thoughts here.
5. Sex and Zen (1991)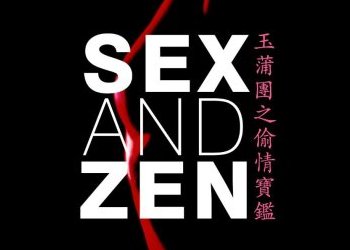 Hey, if you and your loved one have been together for a while and you both have a good sense of humor, this Category-III cult classic will make for a rousing, if not actually arousing evening of entertainment since all the eroticism on display is played mainly for laughs. Kozo's review can be found here.